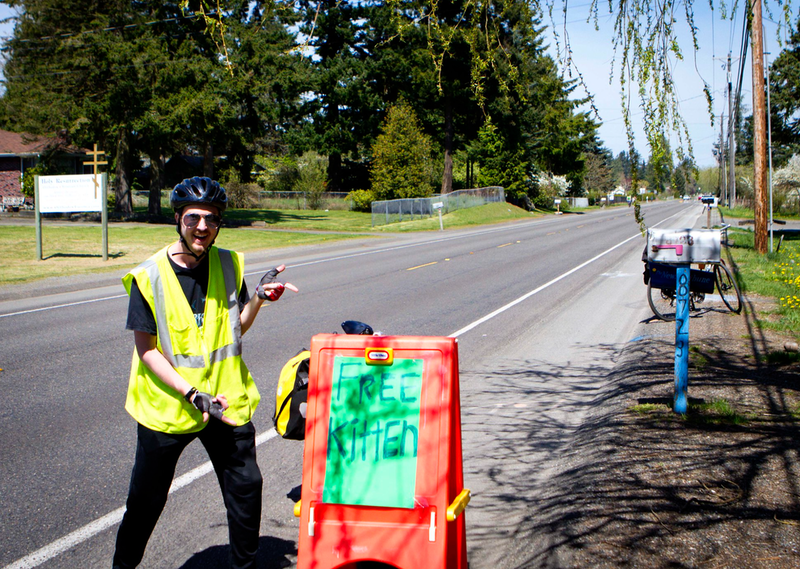 In this weeks show, an announcement, talk of topics (and just a feeeeeeeeeeeeeeeeeew more things to boot) – We had a LOT of fun with this one, hope folks enjoy!
NEWS
Japanese police seize 5,800 bike seats, arrest man in theft case from Kyodo News
Osaka prefectural police have seized about 5,800 bicycle seats from a rental storage facility and have arrested a truck driver on theft charges, they said Friday… The truck driver has admitted to the charges, with the police quoting him as saying, "I began to steal bike seats about 25 years ago in Tokyo and Osaka to relieve stress at work and, gradually, collecting them turned out to be fun."
 buy or make a seat leash with Guthrie's DIY approach
Bike mechanics reveal the best tricks to frustrate would-be saddle thieves.
MAIL
Josh Guttmacher sent it this:
Created by Lucas Mace
Choose the part from the supplied options based on the photos you see
You have 20 seconds to make your choice
Points start at 500 and go down the longer you take to choose
If the points reach zero, game over
A correct answer will add the remaining points to your total score and load the next part
An incorrect answer will end the game
Have fun and try to beat your friend's score!
There are currently 60 parts in the game and I add more every week
FinePrint
Produced at home thanks to:
music: Ryan J. Lane (intro & outro) & Hurtbird (headlines)
graphic design: Marcus Norman
web: http://thesprocketpodcast.com
email us: thesprocketpodcast@gmail.com
phone/SMS: 503-847-9774
Twitter & Instagram: @SprocketPodcast
Donate: Patreon (ongoing), Venmo (one time) or Square Cash (one-time)
Thanks to our sustaining donors for supporting our show costs:
Shadowfoot, Wayne Norman, Richard Wezensky, Tim Mooney, Glenn Kubish, Eric Weisz, Cameron Lien,Doug CohenMiller, Chris Smith, Caleb Jenkinson, JP Kewley, Peanut Butter Jar Matt, Marco Lo, Rich Otterstrom, Anna, Richard G,  Kampcite, Aaron Green,  Jeremy Kitchen, Todd Tillinger , Harry Hugel, E.J. Finneran, Brad Hipwell, Keith Hutchison, Ryan Tam, Jason Aufdenberg, Andre Johnson, Gregory Braithwaite , Chris Barron, Dennis O'Brien, Sean Baird,  dudeluna, Emma Rooks, Lillian Karabaic, Spartan  Dale, Philip M,  Bike Initiative Keweenaw, Adam D, Go Dig A Hole, Beth Hamon, Greg Murphy, Guthrie Straw, Mayra Martinez, Oso, Byron Patterson, Mac Nurse David, Kurstin Graham, Erinne G, Rachel Moline, Jonathan Lee, Damiana Day, Hami Ramani, Alan Kessler, and Andrew MacGregor.
Podcast: Play in new window | Download