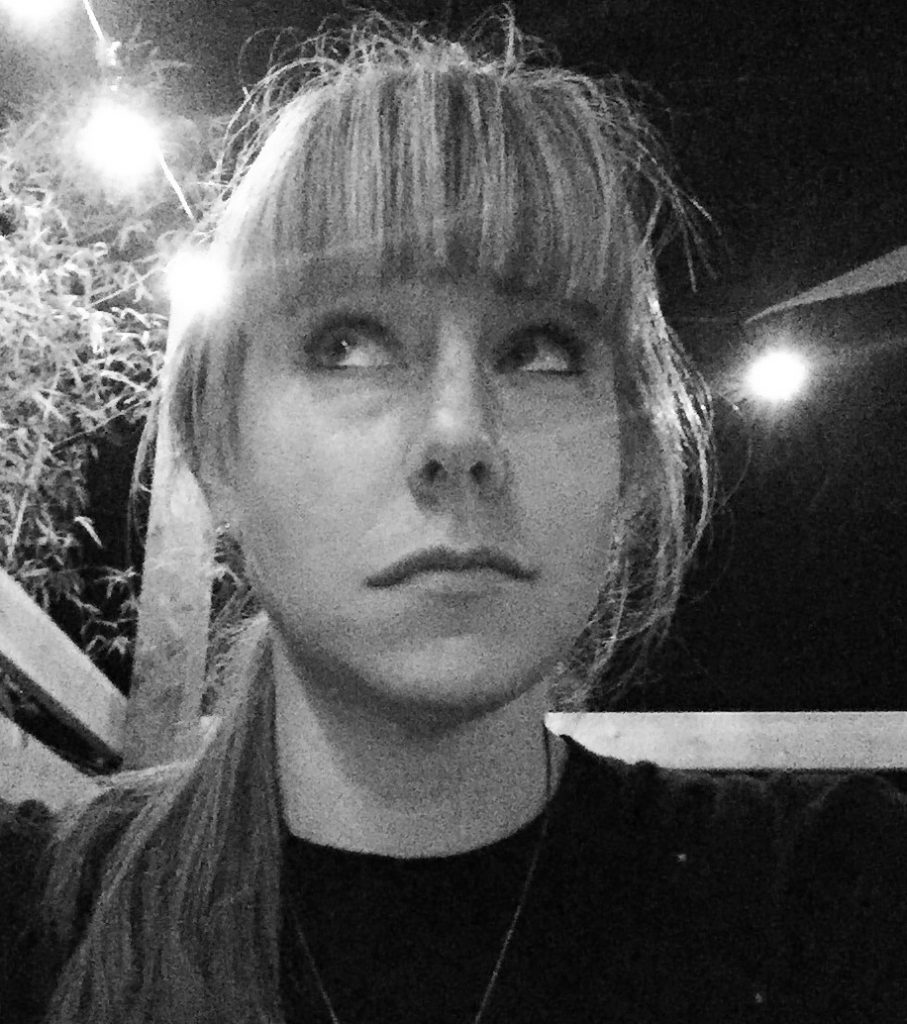 Madeline Kovacs is the program director of Portland for Everyone  a coalition of community organizations, individuals, and local businesses that support those land use policies that will help provide abundant, diverse & affordable housing options in all of Portland's neighborhoods.
Calendar
2nd Friday of Every Month Boston Bike Party
Also 2nd friday of Every Month Indianapolis Bike Party
Nov 23: Dead Streets Ride
Nov 28: Winter Wonderland Bike the Lights Ride
Dec 1: Pedalshift turns 100!
Dec 2: Portland Podcast Festival (with Sprocket Podcast!!!)
Dec 2: Bike Parade 3 coloring book launch party
Dec 9: BBQ & Booch Ride
Dec. 15-17 BikeCraft 2017
Headlines
From theguardian.com via @dudeluna 's twitter feed
The big bike helmet debate: 'You don't make it safe by forcing cyclists to dress for urban warfare'
From metronews.ca via our many #yegbike friends
'The sole reason why I am still cycling': Newbie winter bikers praise downtown bike grid
From mobilitylab.org
Portland's parking-policy successes will get a go now in California
Mail
None, this time around!  Send us some?
Fine Print
Produced at STREAM PDX thanks to Open Signal
music: Ryan J. Lane (intro & outro) & Hurtbird (headlines)
graphic design: Marcus Norman
web: http://thesprocketpodcast.com
email us: thesprocketpodcast@gmail.com
phone/SMS: 503-847-9774
Twitter & instagram: @SprocketPodcast
Donate: Patreon (ongoing) or Square Cash (one-time)
Thanks to our sustaining donors for supporting our show costs:
Logan Smith, Shadowfoot, Kathrina Mellemgaard, Wayne Norman, Doug Robertson, Ethan Georgi, Justin Martin, Eric Iverson, Cameron Lien, Richard Wezensky, Tim Mooney, Glenn Kubish, Matt Kelly, Eric Weisz, Todd Parker, Dan Gebhart, Zoe Campagna, Dave Knows, Chris Smith, Christi Caister, Caleb Jenkinson, JP Kewley, Peanut Butter Jar Matt, Sebastien Poule, Marco Lo, Rich Otterstrom, Andrew in Colorado, Drew the Welder, Anna, Jon Wasserman, Andre Johnson, Josh Zisson, Richard G, Guthrie Straw, Kampcite, Aaron Green, Mac Nurse David, Kathy at Cycling Walking Eating Talking, Nathan Poulton, Chris Rawson, Rory in Michigan, Michael Flournoy, Jeremy Kitchen, David Belais, Tim Coleman, Mr. T, Harry Hugel, Ed Whitman, E.J. Finneran, Paul Culbertson, Brad Hipwell, Thomas Skadow, Keith Hutchison, Ranger Tom, Joyce Wilson, Ryan Tam, Derek Waggoner, Jason Aufdenberg, Microcosm Publishing, David Moore, Dennis O'Brien, Todd Groesbeck, Chris Barron, Sean Baird, Simon, Gregory Braithwaite, Ryan Mauro
Podcast: Play in new window | Download