Stephen Szucs is fascinated by more sustainable living solutions that the average Joe can implement.  He rode one of Organic Transit's ELF trikes, Rita, on his #RETHINK tour from Canada to Florida.  We also talk about transportation choices such as longboarding, housing choices like Craig & Connie Cook's earthship, and other kinds of choices we can make to create a better world for people now and in the future.
follow this link to Brock's ELF trike test ride from a year ago.
Also, this is what a conch shell sounds like.
Fine Print
email us: thesprocketpodcast@gmail.com
twitter: @SprocketPodcast
phone in or SMS: 503-847-9774
web: http://thesprocketpodcast.com
music: Ryan J. Lane (intro & outro) & Hurtbird (headlines)
Thanks to our sustaining donors for supporting our show costs:
Logan Smith, JohnnyK, Shadowfoot, Kathrina Mellemgaard, Wayne Norman, Doug Robertson, Ethan Georgi, Justin Martin, Eric Iverson, Cameron Lien, Richard Wezensky, Tim Mooney, Orange & Purple, Glenn Kubish, Matt Kelly, Jim Goodin, Eric Weisz, Doug CohenMiller, Todd Parker, Scott McAllister Morgan, Chris Gonzalez, Dan Gebhart, Zoe Campagna, John Blood, Alison Wiley, Andy Brunner, Dave Knows, Lars V., Chris Smith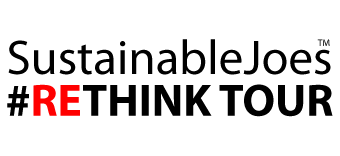 Podcast: Play in new window | Download