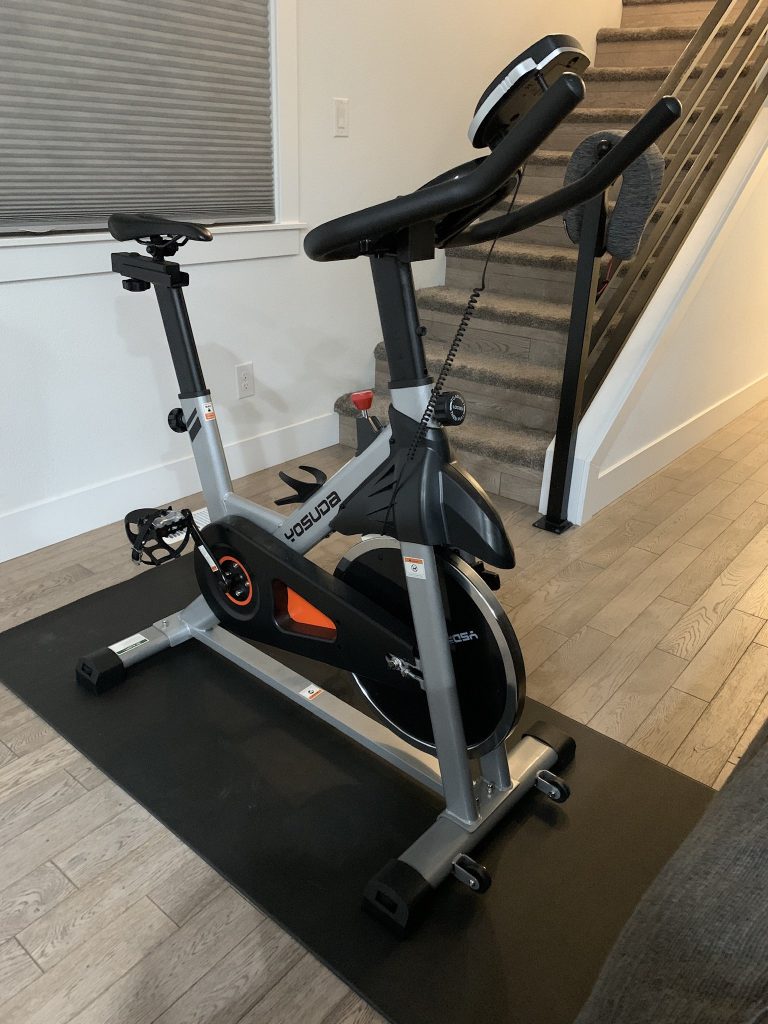 When we say all bikes are good bikes, do we mean exercise bikes too? Guthrie, Joan, and Armando tackle the big questions in our latest episode, with a discussion of stationary bikes and trainers, with lots of comments from listeners. Plus, we consider some new directions for the podcast…
Mentioned in this episode: Shiey train and bus surfing
News
The Sprocket Podcast will be releasing new episodes every other week, after 10 years of (mostly) weekly episodes. This will be a more sustainable approach for us to keep the conversations rolling along.
Mail & Such
From Maria Schur, BicycleKitty, about our recent guest Devery: "A note on Devery – he is a rad competitor in every alley cat race I organize and also killed it on the Swift hill Summit Kill (5 mega repeats up Walter in Gresham). A talent on two wheels!!!"
@GoDigaHole has a new podcast episode on archaeology and bicycles!
FinePrint
Produced at home thanks to:
music: Ryan J. Lane (intro & outro) & Hurtbird (headlines)
graphic design: Marcus Norman
web: http://thesprocketpodcast.com
email us: thesprocketpodcast@gmail.com
phone/SMS: 503-847-9774
Twitter & Instagram: @SprocketPodcast
Donate: Patreon (ongoing), Venmo (one time) or Square Cash (one-time)
Thanks to our sustaining donors for supporting our show costs:
Shadowfoot, Wayne Norman, Richard Wezensky, Tim Mooney, Glenn Kubish, Eric Weisz, Cameron Lien,Doug CohenMiller, Chris Smith, Caleb Jenkinson, JP Kewley, Peanut Butter Jar Matt, Marco Lo, Rich Otterstrom, Anna, Richard G,  Kampcite, Aaron Green,  Jeremy Kitchen, Todd Tillinger , Harry Hugel, E.J. Finneran, Brad Hipwell, Keith Hutchison, Ryan Tam, Jason Aufdenberg, Andre Johnson, Gregory Braithwaite , Chris Barron, Dennis O'Brien, Sean Baird,  dudeluna, Emma Rooks, Lillian Karabaic, Spartan  Dale, Philip M,  Bike Initiative Keweenaw, Adam D, Go Dig A Hole, Beth Hamon, Greg Murphy, Guthrie Straw, Mayra Martinez, Oso, Byron Patterson, Mac Nurse David, Kurstin Graham, Erinne G, Rachel Moline, Jonathan Lee, Damiana Day, Hami Ramani, and Alan Kessler.
Podcast: Play in new window | Download