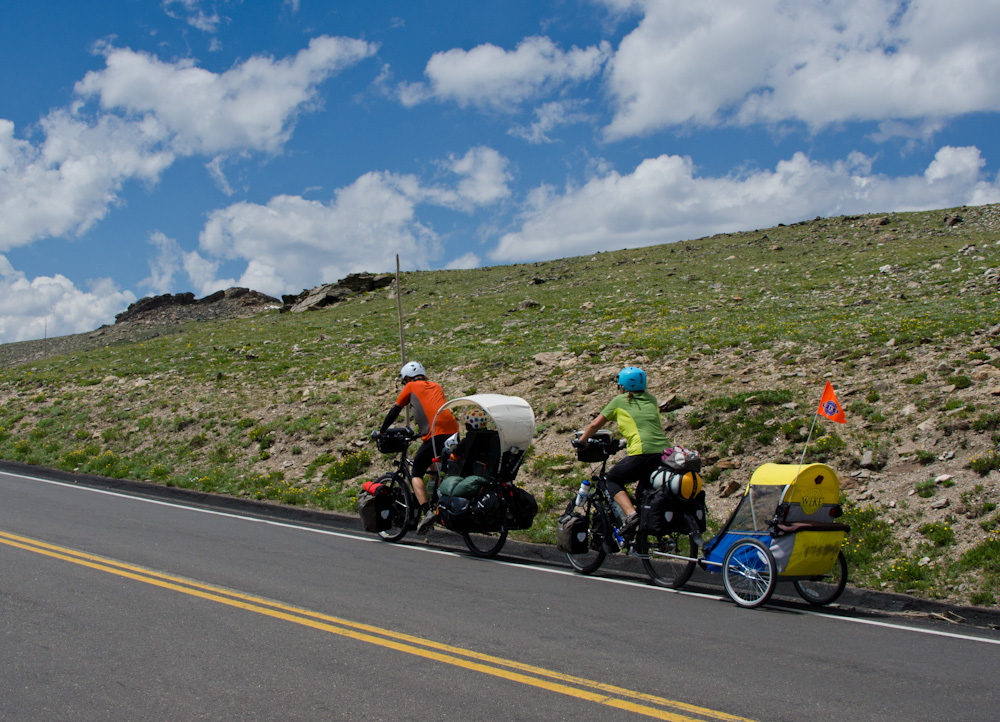 A Happy Christmas to all, and to all another great archived interview.  The Pedal Powered Family consisting of Reuben, Heidi, Eden, and Harper have been on the road now for some time, giving their children a unique opportunity to discover the world while taking hold of a personal dream themselves.
With them we discuss British Columbia, warmshowers.org, the route (and their progress on a map here), website and blog, Voodoo Doughnuts, their bikes & setup (including a genius DIY sun/rain cover), their Portland visit, interruptions, employment – being self employed and leveraging an extended leave of absence, email, facebook & twitter, traveling with kids and listening to their schedules, less time working hard & going fast, routine is good, heading south into Mexico & South America, then to the east coast, other modes of transport: rental car & train, simple living: finance & reducing expenses, minimalizing
Brock & Brandon discuss their own holiday traditions, what counts as a Northwestern state, TriMet free rides on New Year's Eve before the interview.  Also Brandon suggests sharing Brock's Xmas Mixtape.
Mailbag
JohnnyK sends his comment to E54, as does Logan. 
Fine Print
email us: thesprocketpodcast@gmail.com
twitter: @SprocketPodcast
phone in or SMS: 503-847-9774
web: http://thesprocketpodcast.com
music: Ryan J. Lane (intro & outro) & Hurtbird (headlines)
Podcast: Play in new window | Download