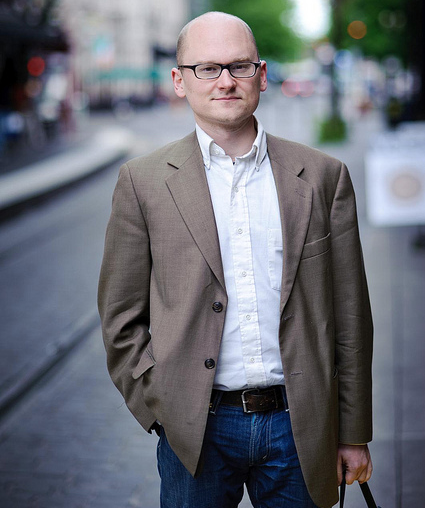 We welcome our favorite relentlessly upbeat transit journalist Michael Andersen, chief dictator of the fine publication Portland Afoot, back to the show for more talk about Portland's transit environment and economy and the joys of low-car life.
Brandon is freaked out by billionaire asteroid miners.
Bike Safe Portland wallet-sized accident reports are available now in Portland bicycle shops near you!  Thanks to Josh Zisson from Bike Safe Boston and the Bike Safe Nation project.
The Sprocket Podcast is now available on Stitcher smart radio!  If you use the service, you can add us to your programming roster.
Michael brings a lightning round quiz for simple life perspectives on nouns, but after a discussion on local transit politics.
Headlines
BikePortland: "Dutchtubs" are about to revolutionize Portland OR's leisure scene
BikePortland: jogger asks about legality and courtesy of jogging in streets
Grid Chicago: Bees are coming!  On bikes!
Taking the Lane: Elly Blue hosts a contest to discover the nation's worst bicycling streets
BikePortland: circling Mt. Hood on a mountain bike just got easier
PSU Vanguard: Bus, MAX, streetcar, or taxi?
Mailbag
Jim says: "Check out this link to an upcoming indie film to be released regarding Tom Allen's big tour and the decisions he had to make….:http://janapar.com/ Looking forward to your upcoming path less pedaled interview… and also appreciated your interview w Rebecca Lerner."
Dan in MN on the foraging episode: "looking for free food was a must in my family when I was growing up. We caught fish, ate mushrooms, harvested wild rice, did maple sirup camp, picked hazelnuts, and ate ferns. We also made our own medicines. Nice to know that other people do this."
JohnnyK in FL: "if you don't want flats from glass just get Tire Liners; however you will never get a Fred to use these because God forbid they add weight to their bikes."  Also: "Ok just got back from the Dinner with Elly Blue and friends.  I really enjoyed it and it was very much a learning experience.  So now I cannot wait for your interview with her." 
Fine Print
email us: thesprocketpodcast@gmail.com
twitter: @SprocketPodcast
phone in or SMS: 503-847-9774
web: http://thesprocketpodcast.com
music: Ryan J. Lane (intro & outro) & Hurtbird (headlines)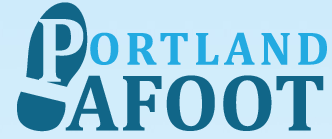 Podcast: Play in new window | Download