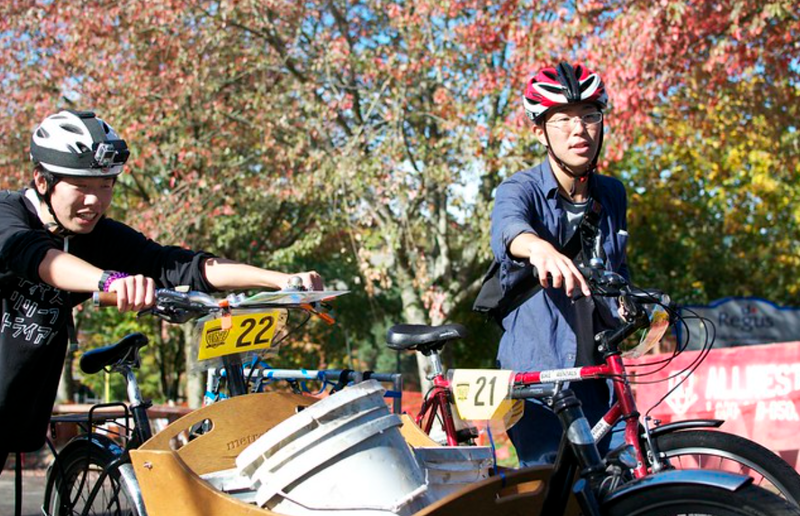 At Long Last! – We chat with Mike Cobb of The Disaster Relief Trials, occurring this weekend!
Portland Disaster Responder Stats
Responder Ratio Stats
14,418 professional first responders
652,503 Portlanders
Ratio: 1:45 
FEMA says over 95% of major disaster victims are rescued and assisted by ad-hoc citizen volunteers.
FEMA Community Response Program
Cargo Bike Ratios
5,000 cargo cyclists in Portland
1:131
Become part of your local Portland Neighborhood Team (no bicycle required!)
What to show up with this Saturday: 
Tuned bike 2 hours prior to the start (can pass mechanic inspection)
LOTS of cam-buckle straps, NONE of bungees (if/as able)
Repair Kit
Cully Neighborhood:
Mail/Socials
Hi Sprocket folks!
Mayra saw this, and sent it to me. Thought I'd share it with you, and the listeners. It's classic! 🙂
J.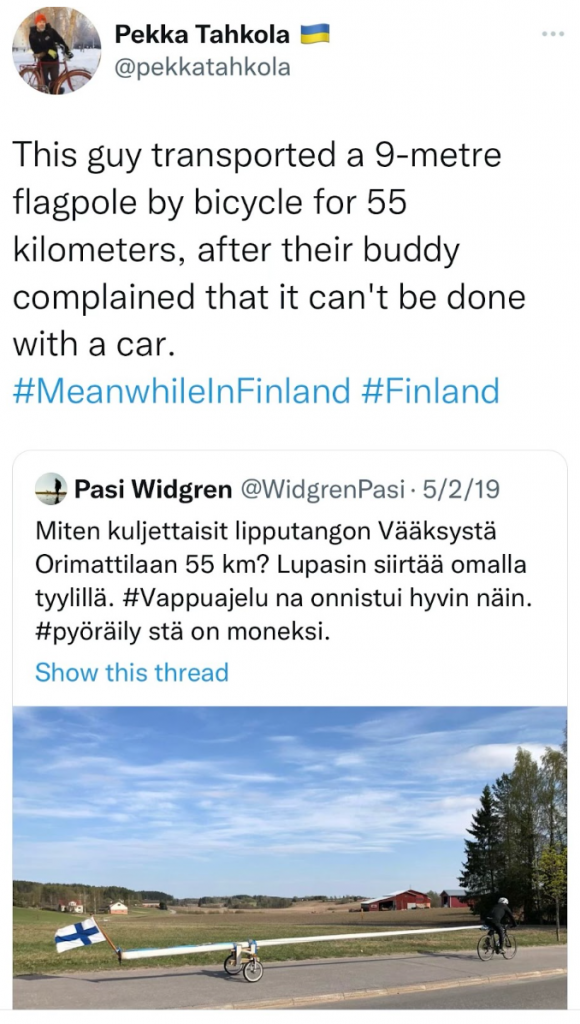 FinePrint
Produced at home thanks to:
music: Ryan J. Lane (intro & outro) & Hurtbird (headlines)
graphic design: Marcus Norman
web: http://thesprocketpodcast.com
email us: thesprocketpodcast@gmail.com
phone/SMS: 503-847-9774
Twitter & Instagram: @SprocketPodcast
Donate: Patreon (ongoing), Venmo (one time) or Square Cash (one-time)
Thanks to our sustaining donors for supporting our show costs:
Shadowfoot, Wayne Norman, Richard Wezensky, Tim Mooney, Glenn Kubish, Eric Weisz, Cameron Lien,Doug CohenMiller, Chris Smith, Caleb Jenkinson, JP Kewley, Peanut Butter Jar Matt, Marco Lo, Rich Otterstrom, Anna, Richard G,  Kampcite, Aaron Green,  Jeremy Kitchen, Todd Tillinger , Harry Hugel, E.J. Finneran, Brad Hipwell, Keith Hutchison, Ryan Tam, Jason Aufdenberg, Andre Johnson, Gregory Braithwaite , Chris Barron, Dennis O'Brien, Sean Baird,  dudeluna, Emma Rooks, Lillian Karabaic, Spartan  Dale, Philip M,  Bike Initiative Keweenaw, Adam D, Go Dig A Hole, Beth Hamon, Greg Murphy, Guthrie Straw, Mayra Martinez, Oso, Byron Patterson, Mac Nurse David, Kurstin Graham, Erinne G, Rachel Moline, Jonathan Lee, Damiana Day, Hami Ramani, Alan Kessler, and Andrew MacGregor.
Podcast: Play in new window | Download