Megan Sinnott joins us to talk about her employer, Nutcase Helmets & their design contest, trade tips on clothing & fashion aboard bikes, running social media for many events including the WNBR and the Midnight Mystery Ride and her connection to the much-loved Filmed By Bike festival.
Note: a portion of this week's recording was lost to technical problems; the break in recording is signified by a static sound effect, and we reference the lost conversation occasionally from then on.  Our apologies, and we've ordered some new equipment to mitigate these sorts of problems in the future. Thanks for your patience & understanding!
Also: Brock dressed as a tiger for Halloween and appreciates sewing; Aaron does a little more rain cape testing.
Headlines
BikePortland: National 'Bicyclist Safety' report out today gets actual safety trends backwards
BikePortland: Vision 0.08: Why any major safe-streets effort must tackle alcohol
Mail
Mark S. has the Portland rain jacket from Showers Pass, loves it, and tells Aaron to splurge.  He also shares his experience with an (almost) vegan bacon cheeseburger made by a young Orthodox Jewish lady.
Dan in MN shares some bicycle camping photos. (and, pertinent to last week's musing, Shawn Granton does know about him, as evidenced by a tumblr trail.)
Jeremy from Transit Matters shares his thoughts on the finger, Aaron's legal patch, and sharrows; also recommends use of mirrors for communication while riding.
Orfos Flares are the next big thing in bicycle lighting, says Pete Clyde.  Kickstarter in progress, based out of Seattle and designed for wet climates.
JohnnyK shares Nauticraft out of Michigan, makers of pedal-powered watercraft!
Doug says: "OK, that was weird. There was a 60 sec segment during this podcast where Dan from Minnesota, Shawn Granton, and Garrison Keillor were all mentioned. What's weird about that? I've met all three of them!"
Jim in NY is riding to work!  "Ride on rain this morning. Breaking in my new commute to work less #mta more pedaling @SprocketPodcast a #dahon (pictures)"
Scott Morgan finds Cory Poole a longboard stroller.
Fine Print
email us: thesprocketpodcast@gmail.com
twitter: @SprocketPodcast
phone in or SMS: 503-847-9774
web: http://thesprocketpodcast.com
music: Ryan J. Lane (intro & outro) & Hurtbird (headlines)
Thanks to our sustaining donors for supporting our show costs:
Logan Smith, JohnnyK, Shadowfoot, Kathrina Mellemgaard, Roger Grigsby, Wayne Norman, Doug Robertson, Ethan Georgi, Justin Martin, Eric Iverson, Cameron Lien,Richard Wezensky, Tim Mooney, Orange & Purple, Glenn Kubish, Matt Kelly, Jim Goodin, Eric Weisz, Doug CohenMiller, Todd Parker, Scott McAllister Morgan, Chris Gonzalez, Dan Gebhart, Zoe Campagna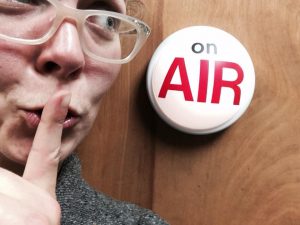 Podcast: Play in new window | Download