JP and Eric, the Kings of Swing [bike], go canoeing, swingbiking, and bladepacking, and live to tell about it.  We get the scoop on how to take on nature's greatest force using the minimal set of tools, and have a beer at some of the area's best breweries like Walking Man, Amnesia & Thunder Island.  Also, who knew there was once a bookstore in Stevenson, WA that had beer on tap?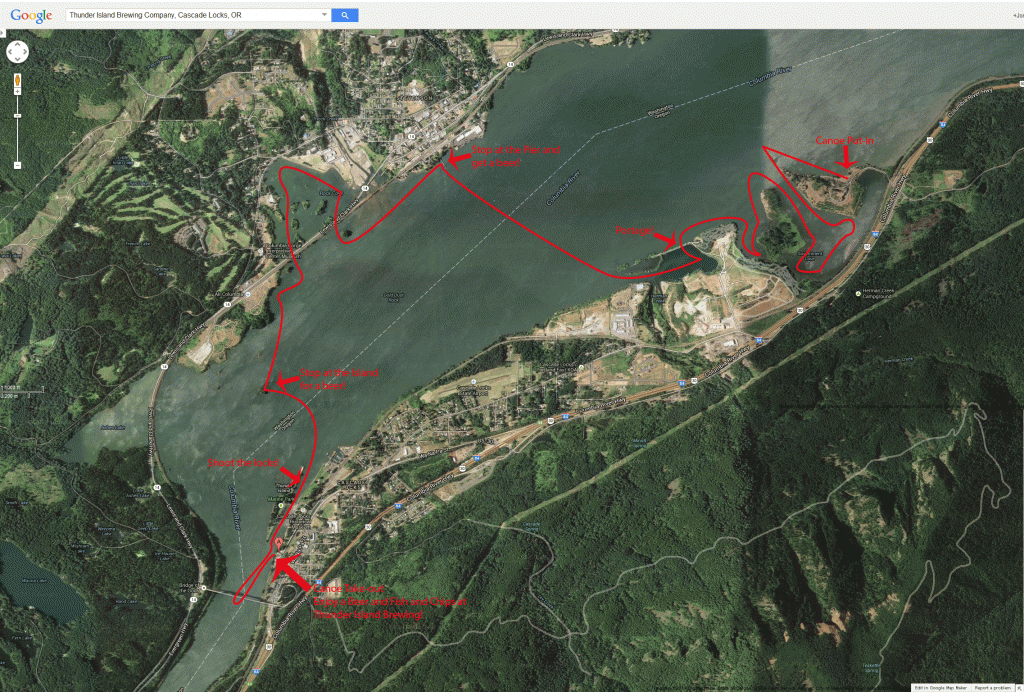 Also: Portland Roller Hockey
And a special shout-out this week to Jason Aufdenberg. You know why, Jason.
As always, thanks to our drink sponsor The Beer Mongers & our generous Patreon donors.
Calendar
2nd Thursday of every month Joyful Rider's Club in Minneapolis
2nd Friday of Every Month Boston Bike Party
Also, 2nd friday of Every Month Indianapolis Bike Party
Also, Also, 2nd Friday of Every Month East Bay Bike Party
Last friday of every month: Baltimore Bike Party
Every 2nd Sunday of every month in PDX: Corvidae Bike Club Ride
Nov 9 & 10: Portland Podcast Festival
UPCOMING Filmed By Bike TOUR DATES:
Hood River, OR – October 30
Akron, OH – November 4
Arcata, CA – November 15
Bendigo, Australia – November 30
Phoenix, AZ – November 30
Boise, ID – January 18
Headlines
Good friend and legend Joe Kurmaskie was guest on The Adventure Sports Podcast (Episode 431)
From The Oregonian: Oregon eyes $1 billion plan to add passenger trains between Portland and Eugene
From bike retailer.com: Can cargo bikes help in a disaster? Emergency managers want to find out
PDX Podfest looking for volunteers – pdxpodfestival@gmail.com
Also from The Oregonian: 18 projects portland says would speed transit, boost bike ridership
Mail
Richard Wezensky comments on E432: "Seat Post. Seat Tube."
John from Goldendale send us a PSA in French
Marshall comments on a deep cut E291: Aaron gets sweeter, Brock gets paternal, Guthrie keeps on getting better!  And Hurtbird's "I Like My Bike" video.
Tim Mooney Says: "Love that you're re-podding the back episodes that are out of the feed! "
The latest from Phil in Alaska: "We're so nonchalnat about bears in Alaska that we don't even avoid driving through their poo."
From Dale Freeman (no relation) re: Episode #434 – "…the highlight was the jackassery that started with the headlines through the end!
Fine Print
Produced at STREAM PDX thanks to Open Signal
music: Ryan J. Lane (intro & outro) & Hurtbird (headlines)
graphic design: Marcus Norman
web: http://thesprocketpodcast.com
email us: thesprocketpodcast@gmail.com
phone/SMS: 503-847-9774
Twitter & instagram: @SprocketPodcast
Donate: Patreon (ongoing) or Square Cash (one-time)
Thanks to our sustaining donors for supporting our show costs:
Logan Smith, Shadowfoot, Kathrina Mellemgaard, Wayne Norman, Ethan Georgi, Eric Iverson, Cameron Lien, Richard Wezensky, Tim Mooney, Glenn Kubish, Matt Kelly, Eric Weisz, Todd Parker, Dan Gebhart (who's a time traveler), Dave Knows, Chris Smith, Caleb Jenkinson, JP Kewley, Peanut Butter Jar Matt, Marco Lo, Rich Otterstrom, Andrew in Colorado, Drew the Welder, Anna, Andre Johnson, Richard G, Guthrie Straw, Kampcite, Aaron Green, Mac Nurse David, Nathan Poulton, Chris Rawson, Rory in Michigan, Michael Flournoy, Jeremy Kitchen, David Belais, Tim Coleman, Harry Hugel, E.J. Finneran, Brad Hipwell, Thomas Skadow, Keith Hutchison, Ranger Tom, Joyce Wilson, Ryan Tam, Derek Waggoner, Jason Aufdenberg, Microcosm Publishing, David Moore, Todd Groesbeck, Chris Barron, Sean Baird, Simon, Gregory Braithwaite, Ryan Mauro, Jimmy Diesel, dudeluna, Matthew Rooks, Marshall, Lillian Karabaic, Paula Funatake, Spartan Dale
Podcast: Play in new window | Download