Heidi Beierle is one of the people behind the website columbiagorgecarfree.com, a resource for people who would like to explore on of Oregon's most beautiful regions by simpler transport.  Bicycling and the newest incarnation of the Columbia Gorge Express bus are two ways to expand one's reach into a beautiful adventure.
Also thanks to our drink sponsor The Beer Mongers for generously providing our libations, and our generous Patreon donors for underwriting our operating costs!
Calendar
2nd Thursday of every month Joyful Rider's Club in Minneapolis
2nd Friday of Every Month Boston Bike Party
Also 2nd friday of Every Month Indianapolis Bike Party
Last friday of every moth: Baltimore Bike Party
Every 2nd Sunday of every month in PDX: Corvidae Bike Club Ride
May 12: "Mashley" Scavenger Hunt Ride
May 16: SANTA CRUZ, CA RIDE OF SILENCE (from ride leader Gregory Braithwaite)
May 17: Ohmydollar book release!
May 19: DC Bike Ride
May 19: The Pogues Run Relay in Indianapolis
June 2: Gifford Gravel 50 ( Ride With GPS route )
June 2: Weiser River Ride
June 5: MT. Tabor Stair Carry
June 16: Rivelo Third Anniversary Wing Ding. BBQ, beverages. Deets to follow.12PM
June 23: Petal Pedal*
August 19: Portland Century
Sept 2: Tour de Lab*
Sept 8-9: Bike MS150
Sept. 22: Lowell Kinetic Sculpture Race Lowell, MA
UPCOMING Filmed By Bike TOUR DATES:
Albany, NY – July 22, 2018
Seattle, WA, Vancouver, WA – TBD
Arcata, CA – November, 2018
Bendigo, Australia – October, 2018
Headlines
From biketownpdx.com: RIDE FREE IN MAY!
From trimet.org: We're going electric!
From bikeportland.org: A 30 year-old vision for a carfree Historic Columbia River Highway
Mail
From listener Keith Hutchinson: stoked on D&D & Pogues Run!
From Chris on E408: "Hey! I reffed roller derby with Jimmy something like two lifetimes ago at a tournament. What a small world."
From Jason S: first ride of spring is utilitarian!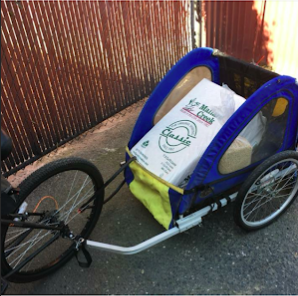 Fine Print
Produced at STREAM PDX thanks to Open Signal
music: Ryan J. Lane (intro & outro) & Hurtbird (headlines)
graphic design: Marcus Norman
web: http://thesprocketpodcast.com
email us: thesprocketpodcast@gmail.com
phone/SMS: 503-847-9774
Twitter & instagram: @SprocketPodcast
Donate: Patreon (ongoing) or Square Cash (one-time)
Thanks to our sustaining donors for supporting our show costs:
Logan Smith, Shadowfoot, Kathrina Mellemgaard, Wayne Norman, Doug Robertson, Ethan Georgi, Justin Martin, Eric Iverson, Cameron Lien, Richard Wezensky, Tim Mooney, Glenn Kubish, Matt Kelly, Eric Weisz, Todd Parker, Dan Gebhart (who's a time traveler), Dave Knows, Chris Smith, Christi Caister, Caleb Jenkinson, JP Kewley, Peanut Butter Jar Matt, Marco Lo, Rich Otterstrom, Andrew in Colorado, Drew the Welder, Anna, Jon Wasserman, Andre Johnson, Josh Zisson, Richard G, Guthrie Straw, Kampcite, Aaron Green, Mac Nurse David, Nathan Poulton, Chris Rawson, Rory in Michigan, Michael Flournoy, Jeremy Kitchen, David Belais, Tim Coleman, Mr. T, Harry Hugel, E.J. Finneran, Brad Hipwell, Thomas Skadow, Keith Hutchison, Ranger Tom, Joyce Wilson, Ryan Tam, Derek Waggoner, Jason Aufdenberg, Microcosm Publishing, David Moore, Todd Groesbeck, Chris Barron, Sean Baird, Simon, Gregory Braithwaite, Ryan Mauro, Jimmy Diesel, dudeluna, Matthew Rooks, Marshall
Podcast: Play in new window | Download