We spend four hours at The Beer Mongers (at SE Division & 12th!) for the season launch party of the Beer Mongers Cyclocross Team!  This noisy recording contains Brock & Aaron asking members of the team questions about their cross racing experience, as well as a 40th birthday party's celebrants, Adele's take on the summer hiking adventure, and Brock & Aaron commenting on obscure things.
Thanks to listener Patrick who dropped by to meet us!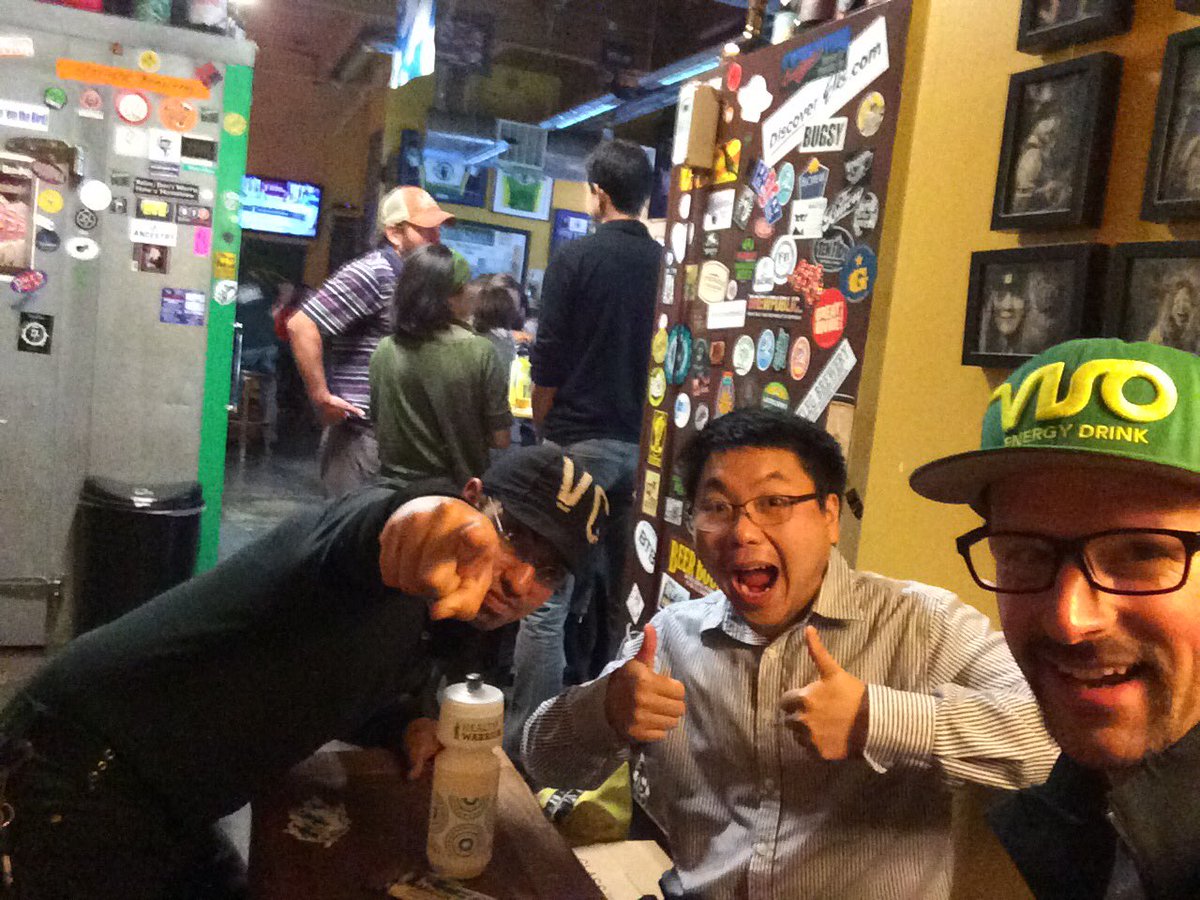 And a huge thanks to chief rabble rouser and team organizer Terry Campbell!
Thanks to our generous sponsor The Beer Mongers and our Patreon donors that keep us going!
Calendar
October 1: Dr. Something EP, Rustic Machinery release party, also she's got a limited Edition cassette on bandcamp!
October 15: Brown Bear, Brown Bear reunion show
October 21-23: Freak Bike Fall
October 22: Disaster Relief Trials, Portland OR
Mail
We read some mail from listeners between the interviews at timepoint 1:33:00!
PBJ Matt & Tim Mooney from Pedalshift on the new streamPDX studio!
Josh G submits "yestubes."
Aaron Green "finds" a podcast sticker in CA!
John in Goldendale recommends Biketoberfest & cat videos.
Alex mentions cargo bikes on golf courses.
Fine Print
music: Ryan J. Lane (intro & outro) & Hurtbird (headlines)
web: http://thesprocketpodcast.com
email us: thesprocketpodcast@gmail.com
phone/SMS: 503-847-9774
twitter: @SprocketPodcast
Thanks to our sustaining donors for supporting our show costs:
Logan Smith, JohnnyK, Shadowfoot, Kathrina Mellemgaard, Wayne Norman, Doug Robertson, Ethan Georgi, Justin Martin, Eric Iverson, Cameron Lien, Richard Wezensky,Tim Mooney, Orange & Purple, Glenn Kubish, Matt Kelly, Jim Goodin, Eric Weisz, Doug CohenMiller, Todd Parker, Chris Gonzalez, Dan Gebhart, Zoe Campagna,Dave Knows,Chris Smith, Christi Caister, Caleb Jenkinson, JP Kewley, Peanut Butter Jar Matt, Patrick Archain, Sebastien Poule, Marco Lo, Rich Otterstrom, Andrew Alderson, Drew the Welder, Anna, Krista, Jon Wasserman, Andre Johnson, Kingof Division, Josh Zisson, Richard G, Guthrie Straw, Branden Shelby, Kampcite, Aaron Green, Mac Nurse David, Kathryn Minchin, Nathan Poulton, Chris Rawson, Rory Closz, Michael Flournoy, Jeremy Kitchen, David Belais, Tim Coleman
Podcast: Play in new window | Download