Renee works to make sure there is transit access to popular outdoors destinations in the Columbia River Gorge by helping to manage outreach and marketing for the West End Transit (WET) Bus in Washington State's Skamania County!  Get to the trailhead without a car with the help of Friends of the Columbia Gorge!
Brock climbed 3200 feet and saw Peter Koonce, and Aaron stared at a "family" meeting in Mexico, and is looking for a house to move into.
headlines
4/5/16 7pm humanity On wheels 3 from kick ass oregon history and trimet diariesat the Jack London bar!
Microcosm Publishing turns 20! Fabulous local punk startup celebrates the anniversary on February 12 2016, 5pm at Velo Cult, and Joe Biel gives a reading at Powell's Books Hawthorne on February 11 2016, 7:30pm
From Momentum via PBJMatt: South Dakota is fighting with Missouri over the dumbest cycling laws
mail
Johnnyk made us a Roku: https://my.roku.com/add/TheSprocket
"Well I hope you don't shoot me but I listen to your podcast through my TV."
Sebastien loved Nathan's "ripping yarn" about CA travel.  Made him think of this classic picture: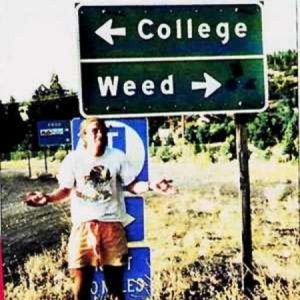 And Scott liked our f*** CA outro; was more offended that we forgot he lived there!
Eric Iverson: "I'm obviously on board for a #kingofdivision ride to Oxbow park w/@kingofdivision &@SprocketPodcast! #pedalpalooza ?"
Josh G wants a commenrtary on the Chinese bike racing movie "To the Fore"?
Fine Print
music: Ryan J. Lane (intro & outro) & Hurtbird (headlines)
web: http://thesprocketpodcast.com
email us: thesprocketpodcast@gmail.com
phone/SMS: 503-847-9774
twitter: @SprocketPodcast
mail things to:
Brock Dittus/The Sprocket Podcast
℅ IPRC
1001 SE Division St
Portland OR 97202
Thanks to our sustaining donors for supporting our show costs:
Logan Smith, JohnnyK, Shadowfoot, Kathrina Mellemgaard, Wayne Norman,Doug Robertson, Ethan Georgi, Justin Martin, Eric Iverson, Cameron Lien, Richard Wezensky, Tim Mooney, Orange & Purple, Glenn Kubish, Matt Kelly, Jim Goodin, Eric Weisz, Doug CohenMiller, Todd Parker, Scott McAllister Morgan, Chris Gonzalez, Dan Gebhart, Zoe Campagna, Andy Brunner, Dave Knows, Chris Smith, Christi Caister, Caleb Jenkinson, JP Kewley, Peanut Butter Jar Matt, Patrick Archain, Gabriel Trainer, Sebastien Poule, Marco Lo, Rich Otterstrom, Andrew Alderson, Drew the Welder, Anna, Krista, Jon Wasserman, Andre Johnson, Shelly & Troy, Kingof Division, Josh Zisson, Richard G, Guthrie Straw
Podcast: Play in new window | Download