Stephanie Edman is a bike commuter, massage therapist, and bike fitter.  We talk about how body mechanics and care influence the quality of your ride! She offers fitting services at Gladys Bikes here in Portland, Oregon. Find more info at pdxbikemassagechic.com
Also: Brock and Aaron spent an entire day in the airstream, and Brock found a D.B. Cooper-themed brewery.
Thanks to our generous sponsor The Beer Mongers and our Patreon donors that keep us going!
Calendar – Be A Part of It!
2nd Friday of every month: Indianapolis Bike Party
March 11: The Dalles Mountain 60!
March 23: The Timber Trail launch party
April 15: 10am, Ladd's 500
May 5: Filmed By Bike
June 10: Clever Cycles turns 10!
June 11: Dads on Vacation
June 14: Bicycle Chrissmus
July 7: The Steens Mazama 1000
July 15-16: The Seattle-To-Portland
Headlines
Brock on The Podcast Host about podcasting!
Via Pedalshift: Coca-Cola vs Bike Lanes
Sad news about a walk across america, similar to a story from 2013
via Matt B.: Oslo, Norway, is giving residents $1200 toward purchasing an electric cargo bike
via Matt B.: Pfeiffer Canyon Bridge in Big Sur cracked beyond repair by rains, must be replaced
via Tim Mooney: don't pack yr guns into yr tires
Who-Sent-Whom
Props to Logan, The Beer Mongers, and KBOO/Pedalshift/Joyride podcasts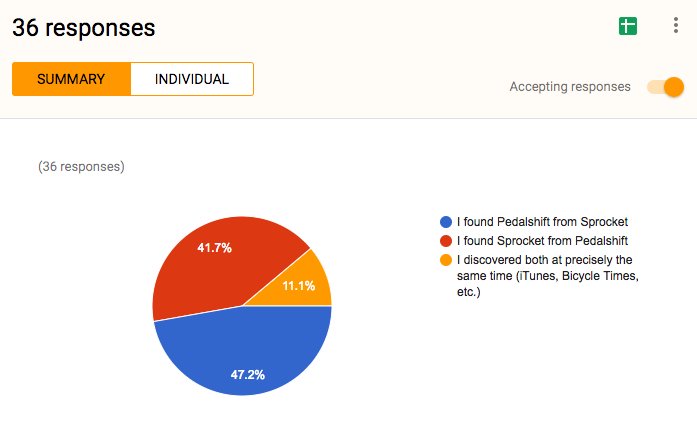 Mail
New Donor Chris B.!
Anna: "would double my meager donation for a month to hear yalls commentary on this"
Senior Chilly Hilly correspondent Mr. T chronicles his experience

Keith in Indy thinks Cory Pool is rad, ride clipless in the rain, and promotes the Indianapolis Bike Party.
Tom B. is "a grown 44-year-old man running in circles around the lake while mysteriously chuckling."
Richard W. gives us a movie recommendation: Alleycats
A Tweet from Anthony Hardwick: any similar podcasts from CO? Check The Bike Nerds
Fine Print
music: Ryan J. Lane (intro & outro) & Hurtbird (headlines)
graphic design: Marcus Norman
web: http://thesprocketpodcast.com
email us: thesprocketpodcast@gmail.com
phone/SMS: 503-847-9774
twitter: @SprocketPodcast
Thanks to our sustaining donors for supporting our show costs:
Logan Smith, Shadowfoot, Kathrina Mellemgaard, Wayne Norman, Doug Robertson, Ethan Georgi, Justin Martin, Eric Iverson, Cameron Lien, Richard Wezensky, Tim Mooney, Orange & Purple, Glenn Kubish, Matt Kelly, Jim Goodin, Eric Weisz, Doug CohenMiller, Todd Parker, Chris Gonzalez, Dan Gebhart, Zoe Campagna, Dave Knows, Chris Smith, Christi Caister, Caleb Jenkinson, JP Kewley, Peanut Butter Jar Matt, Patrick Archain, Sebastien Poule, Marco Lo, Rich Otterstrom, Andrew in Colorado, Drew the Welder, Anna, Krista, Jon Wasserman, Andre Johnson, Josh Zisson, Richard G, Guthrie Straw, Branden Shelby, Kampcite, Aaron Green, Mac Nurse David, Kathy at Cycling Walking Eating Talking, Nathan Poulton, Chris Rawson, Rory in Michigan, Michael Flournoy, Jeremy Kitchen, David Belais, Tim Coleman, Mr. T, Harry Hugel, Ed Whitman, E.J. Finneran, Paul Culbertson, Brad Hipwell, Thomas Skadow, Christopher Barnett
Podcast: Play in new window | Download