David Kurushima is the Retail Manager for the Community Cycling Center, a nonprofit based in Portland, Oregon that aims to broaden access to bicycles for everyone, working to remove barriers that might keep someone off their ideal bicycle.  To that end, how do they design the bike shop experience for the best results?  David tells us about what he considers in this effort as he guides their staff and shop layout!
Thanks to our generous sponsor The Beer Mongers and our Patreon donors that keep us going!
Calendar – Be A Part of It!
2nd Friday of every month: Indianapolis Bike Party
March 9: Thursday Night Ride #100! In Portland, OR
March 11: The Dalles Mountain 60!
March 17: transit driver appreciation day
March 23: The Timber Trail launch party
April 15: 10am, Ladd's 500
May 5: Filmed By Bike
June 10: Clever Cycles turns 10!
June 11: Dads on Vacation
June 14: Bicycle exsmuss
July 7: The Steens Mazama 1000
July 15-16: The Seattle-To-Portland
Headlines
Help fund the Bike Hostel in Newton, Kansas!
From bikeportland.org via Steven B.: New 'Friends on Bikes' group wants to create a warm welcome for women of color
Who-Sent-Whom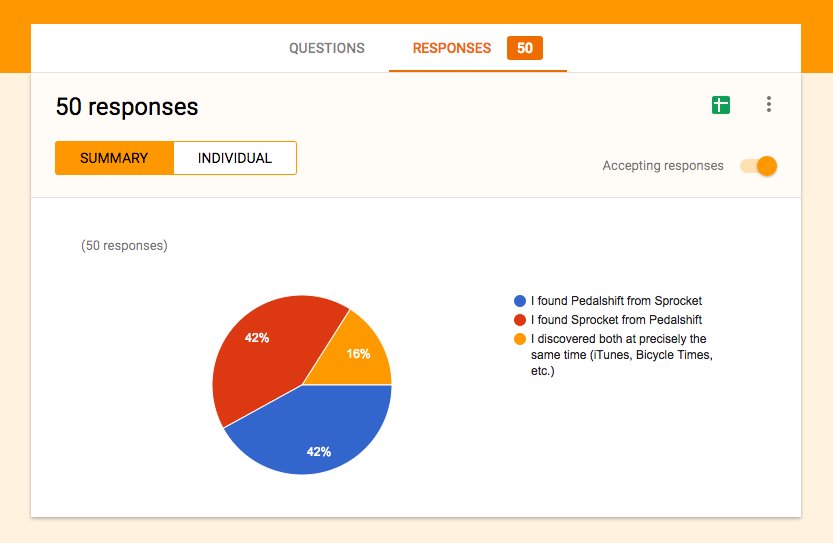 Mail
From Josh G: geek rap about drop bars
From Eric:Is there etiquette for loading your bike on the bus when there are two slots open? And a voicemail!
From Mr.T, our resident bike geek on going to a compact double: "don't overgear your way into a spinning Wheelhouse of Regret."  Sheldon Brown gear inch calculations
From Keith H: Indiana is apparently the most liberated bike fun state
From Tomas Skadow: is Spinlister safe? (yes)
Fine Print
music: Ryan J. Lane (intro & outro) & Hurtbird (headlines)
graphic design: Marcus Norman
web: http://thesprocketpodcast.com
email us: thesprocketpodcast@gmail.com
phone/SMS: 503-847-9774
twitter: @SprocketPodcast
Thanks to our sustaining donors for supporting our show costs:
Logan Smith, Shadowfoot, Kathrina Mellemgaard, Wayne Norman, Doug Robertson, Ethan Georgi, Justin Martin, Eric Iverson, Cameron Lien, Richard Wezensky, Tim Mooney, Orange & Purple, Glenn Kubish, Matt Kelly, Jim Goodin, Eric Weisz, Doug CohenMiller, Todd Parker, Chris Gonzalez, Dan Gebhart, Zoe Campagna, Dave Knows, Chris Smith, Christi Caister, Caleb Jenkinson, JP Kewley, Peanut Butter Jar Matt, Patrick Archain, Sebastien Poule, Marco Lo, Rich Otterstrom, Andrew in Colorado, Drew the Welder, Anna, Krista, Jon Wasserman, Andre Johnson, Josh Zisson, Richard G, Guthrie Straw, Branden Shelby, Kampcite, Aaron Green, Mac Nurse David, Kathy at Cycling Walking Eating Talking, Nathan Poulton, Chris Rawson, Rory in Michigan, Michael Flournoy, Jeremy Kitchen, David Belais, Tim Coleman, Mr. T, Harry Hugel, Ed Whitman, E.J. Finneran, Paul Culbertson, Brad Hipwell, Thomas Skadow, Christopher Barnett, Keith Hutchison
Podcast: Play in new window | Download