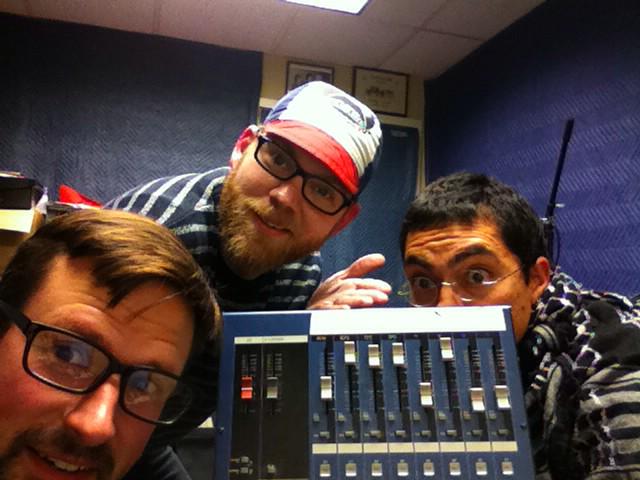 Jeff Everett (the Jeff Everett) is a relatively new Portland resident, but he's been coordinating bike fun for years.  We talk about his early life in the southern US states, the bicycling scene in St. Louis, Missouri, and his move to Spokane, Washington where he established the long-running FBC, a series of rides at night leading from bar to bar, and through some shenanigans.  Jeff also fearlessly disassembled our sound board before the show to fix an issue, like a champ.
Check out the great short form documentary about Spokane's FBC, Keep It Simple, on Vimeo.
Also: Brock & Team Sincerity do Cranksgiving, and Aaron goes to see Cold Specks.
Headlines
BBC, from From Anna in PDX: The psychology of why cyclists enrage car drivers
From Bike Portland:  Oregon Walks celebrates Vision Zero plan and honors livable-streets visionaries, & Tenth annual BikeCraft set for December 6-7
From Clever Cycles: Who says poetry doesn't pay?
Mail
JohnnyK sends us instructions for using a protractor to determine how steep that hill you're climbing is.  "add a small level to toptube then hang a short string with a small weight at the end from  toptube card for degree." (conversation on Twitter)  He also shares a story about using your bike to hunt rabbits.
Anna sends us a link to Cycling Without Age.
Ben sends in a record-playing bicycle.
Chris in Arcata sends us a video about a bike trip full of left turns.
[reminds me of what Tom Allen likes about touring]
Phil in AK on why he's not vegan, but appreciates our considerations on clothing.
The Stickman tells us that Phoenix gets its bike share going ahead of Portland. Starts November 25th care of gridbikes.com
Glenn in YEG did Coffee Outside!
Fine Print
email us: thesprocketpodcast@gmail.com
twitter: @SprocketPodcast
phone in or SMS: 503-847-9774
web: http://thesprocketpodcast.com
music: Ryan J. Lane (intro & outro) & Hurtbird (headlines)
Thanks to our sustaining donors for supporting our show costs:
Logan Smith, JohnnyK, Shadowfoot, Kathrina Mellemgaard, Wayne Norman, Doug Robertson, Ethan Georgi, Justin Martin, Eric Iverson, Cameron Lien, Richard Wezensky, Tim Mooney, Orange & Purple, Glenn Kubish, Matt Kelly, Jim Goodin, Eric Weisz, Doug CohenMiller, Todd Parker, Scott McAllister Morgan, Chris Gonzalez, Dan Gebhart, Zoe Campagna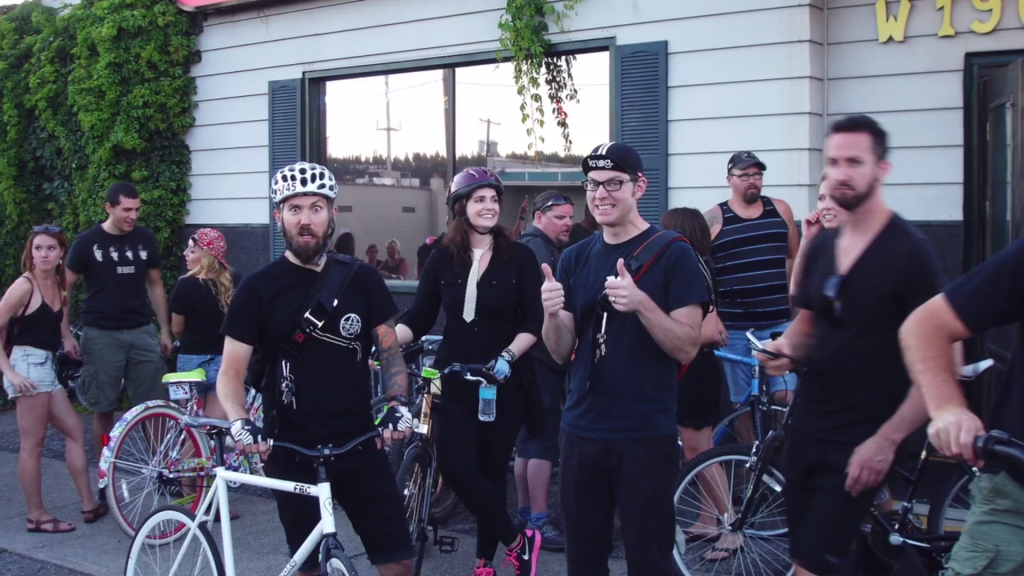 Podcast: Play in new window | Download