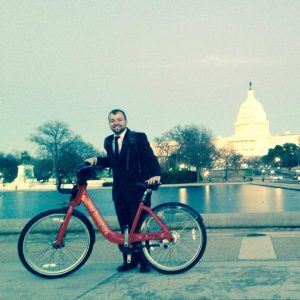 Bryan Blanc is a podcast listener who is studying transportation at Portland State University and collaborating on the ORcycle mobile phone app that aims to collect data for the purpose of improving our local infrastructure (BikePortland article here).  We also talk about his experiences in Connecticut & Oregon on both sides of the transportation choice he made when he sold his car!
Also: Steph mentions an article about bike equity, and Brock hasn't had any adventures since the last taping.  We mention the Amtrak writers' residency program.  Happy Thanksgiving if you observe it, folks!
Mail
Rory from Michigan is in New Zealand!
Jim in NY finishes a charity ride he's been training for, and oh, what a ride it was.
Fine Print
email us: thesprocketpodcast@gmail.com
twitter: @SprocketPodcast
phone in or SMS: 503-847-9774
web: http://thesprocketpodcast.com
music: Ryan J. Lane (intro & outro) & Hurtbird (headlines)
Thanks to our sustaining donors for supporting our show costs:
Logan Smith, JohnnyK, Shadowfoot, Kathrina Mellemgaard, Wayne Norman, Doug Robertson, Ethan Georgi, Justin Martin, Eric Iverson, Cameron Lien,Richard Wezensky, Tim Mooney, Orange & Purple, Glenn Kubish, Matt Kelly,Jim Goodin, Eric Weisz, Doug CohenMiller, Todd Parker, Scott McAllister Morgan, Chris Gonzalez, Dan Gebhart, Zoe Campagna

Podcast: Play in new window | Download