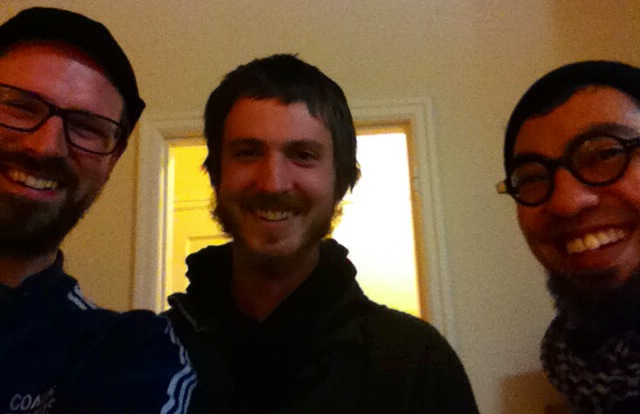 Guthrie Straw grew up in Oregon and leads bicycle tours with Cycle Portland Bike Tourswhen he's not enjoying longer bicycle tours of his own.  After he and Brock met during the Filmed By Bike jury screenings, they decided to record a show together, which also led to some interesting discussion about Ketchikan, Alaska and outdoor leadership dynamics.
Also: fossil fuel divestment (OPB & Alison Wiley), former co-host Brandon's new businessRolling Oasis, pedestrian assumptions & motorized vehicle proliferation.
Headlines
Multimodal Alaska Adventures: some poetry, a bus story, and ruminations on privilidge
Bike Safe Boston: a field guide to predicting vehicle driver behvior
BikePortland: Travel Oregon needs your input on bicycling in the Columbia River Gorge!
Mail
Robert explains why the London elevated cycleway doesn't make sense.
Card from Richard in TX!
JohnnyK says "You can force sound into a persons ear but you cannot make them a listener."
Dan in MN will bike to Portland someday.
Ginny twitters about #RAGBRAI.
Ethan Seltzer from Pedal Power & E049: saw this article and thought of us.
Tim chimes in: "Now THAT's a cool recumbent!"
Stay tuned for our interview with Organic Transit's Rob Cotter and ELF owner Lorraine later this week!
Fine Print
email us: thesprocketpodcast@gmail.com
twitter: @SprocketPodcast
phone in or SMS: 503-847-9774
web: http://thesprocketpodcast.com
music: Ryan J. Lane (intro & outro) & Hurtbird (headlines)
Thanks to sustaining donor Shadowfoot for supporting our show costs.
Podcast: Play in new window | Download