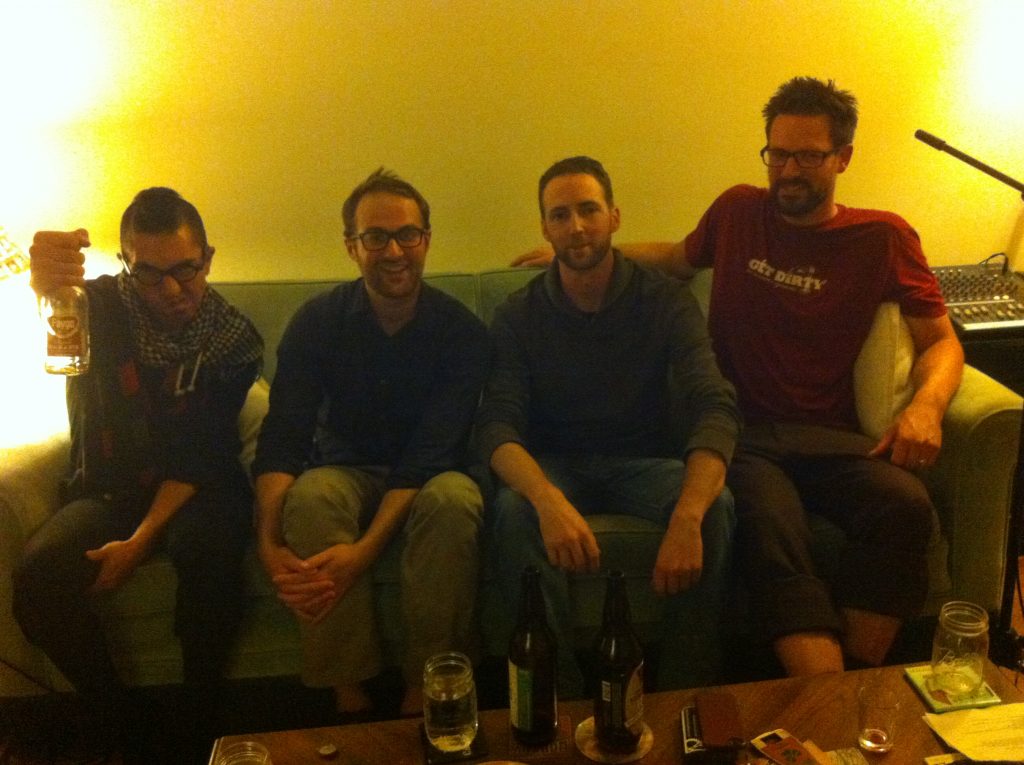 Kiel Johnson is the proprietor of Go By Bike Shop & Valet, the recipient of an Alice Toeclips award, an innovator of a private bike sharing system, a former podcast guest, and a fan of sailing.
Billy Skiffington is a former housemate of Brock's, a man of mystery, and a fan of sailing.
We discuss what it's like to be in a boat on the water, harnessing the elements to take you where you want to go!
Brock & Aaron also discuss epic rides in the rain, the Rose City Comic Con, and more.
Mail
Logan writes about Darius McCollum, a bit of a folk hero with songs (including this song by Dare Dukes) and a Wikipedia article on him.
Listener Brian twitters:
"Travelling around Portland & Vancouver on public transport thanks to@SprocketPodcast telling me how achievable it is. Car left at motel!"
Marcus, a listener and sit-in guest on E142, shares his reflections on visiting Portland.
JohnnyK offers links to BikeRV, Web Urbanist's bike mobile home list, & Nomad trailers.
Steve in WY offers some fine points on the speed of bodies moving through the universe to dispute the idea that people aren't meant to travel at high speeds; he also recommends JB weld for carbon frame repair, and even steel frames.
Trent says "Listening to you and Aaron on the sprocket and loving it / missing you all. I say the three of us go bike camping in cascade locks and grab some scotch ale!"
Glenn from Marrowstone Island recommends a rubber boot patching hierarchy.
Jack shares a train story.
Headlines
LGRAB via Marcus: The Dick Van Dyke Effect?
BikePortland: Green Zebra Grocery wants to be the bike-friendly Plaid Pantry
Phonebloks aim to offer a mobile phone with modular components to reduce electronic waste! (thanks to Logan for the link)
Fine Print
email us: thesprocketpodcast@gmail.com
twitter: @SprocketPodcast
phone in or SMS: 503-847-9774
web: http://thesprocketpodcast.com
music: Ryan J. Lane (intro & outro) & Hurtbird (headlines)

Podcast: Play in new window | Download