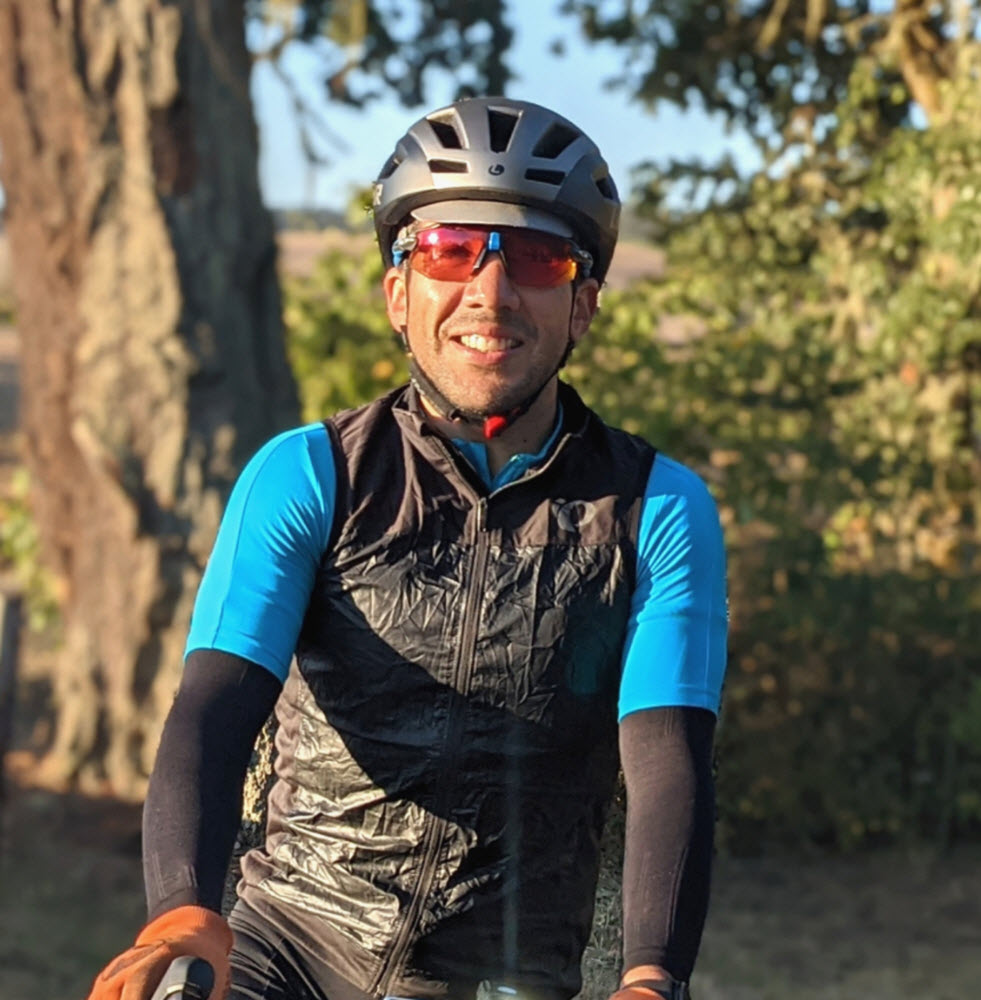 Ramon Martinez joins us from the city of Independence, Oregon to let us know how he's helping to turn this small Willamette Valley city into a big cycling destination. "Drop the Hammer" weekends offer short or long road or off-road rides that include some competition (if you want). Best thing about these rides? Your own start times!
BikeIndy website
Ramon on Instagram
Ramon on Strava
Mail
In response to our Wayfinding episode, we heard from a few folks. Maria Schur, @bicyclekitty told us, via Instagram, "When lost in the country on an overcast day (can't determine south from the sun's position), keep in mind that satellite dishes (in our region) point south." And on Twitter, @VerseCycle Carolina Burrows said, "I sometimes look at churches to try and figure out which way's east (the direction the seats face inside, so usually where the big stained glass window is)."
FinePrint
Produced at home thanks to:
music: Ryan J. Lane (intro & outro) & Hurtbird (headlines)
graphic design: Marcus Norman
web: http://thesprocketpodcast.com
email us: thesprocketpodcast@gmail.com
phone/SMS: 503-847-9774
Twitter & Instagram: @SprocketPodcast
Donate: Patreon (ongoing), Venmo (one time) or Square Cash (one-time)
Thanks to our sustaining donors for supporting our show costs:
Shadowfoot, Wayne Norman, Cameron Lien, Richard Wezensky, Tim Mooney, Glenn Kubish, Eric Weisz, Doug CohenMiller, Chris Smith, Caleb Jenkinson, JP Kewley, Peanut Butter Jar Matt, Marco Lo, Rich Otterstrom, Drew the Welder, Anna, Andre Johnson, Richard G, Guthrie Straw, Kampcite, Aaron Green, Mac Nurse David, Jeremy Kitchen, David Belais, Tim Coleman, Harry Hugel, E.J. Finneran, Brad Hipwell, Thomas Skadow, Keith Hutchison, Ranger Tom, Joyce Wilson, Ryan Tam, Jason Aufdenberg, Todd Tillinger, David Moore, Todd Groesbeck, Chris Barron, Sean Baird, Simon Paice, Gregory Braithwaite, dudeluna, Emma Rooks, Philip M, Lillian Karabaic, Spartan Dale, Josh Myles, Dennis O'Brien, Sarah G, Adam D, Go Dig A Hole, Beth Hamon, Greg Murphy, Mayra M, Oso, Isaac M, David C, Byron Paterson, Kurstin Graham, Erinne G, Rachel Moline, Jimmy Diesel, Christopher Barnett, and Jonathan Lee.
Podcast: Play in new window | Download