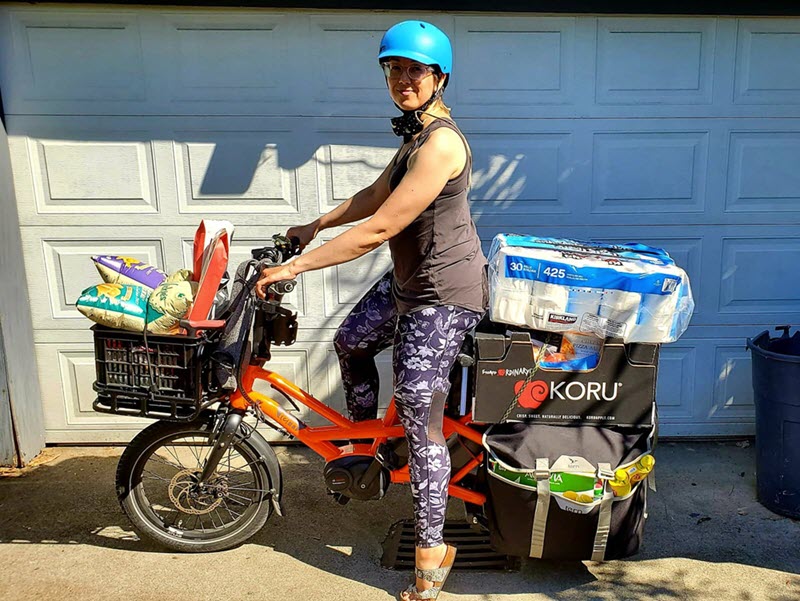 Spokesmama Lisa Corriveau is keeping busy in Vancouver, BC! She chats with Joan and Guthrie about bicycling with her kids, being a car-free family, volunteering with Cycling Without Age, and her job as a cycling instructor for HUB Cycling, teaching kids and adults how to ride a bike. She also shares how arthritis has impacted her bicycling and the changes she's seen in infrastructure in Vancouver over many years on a bike.
Find out more about what Lisa is up to on her website, Spokesmama, and follow her on Twitter and Instagram.
Cycling Without Age
HUB Cycling
FinePrint
Produced at home thanks to:
music: Ryan J. Lane (intro & outro) & Hurtbird (headlines)
graphic design: Marcus Norman
web: http://thesprocketpodcast.com
email us: thesprocketpodcast@gmail.com
phone/SMS: 503-847-9774
Twitter & Instagram: @SprocketPodcast
Donate: Patreon (ongoing), Venmo (one time) or Square Cash (one-time)
Thanks to our sustaining donors for supporting our show costs:
Shadowfoot, Wayne Norman, Cameron Lien, Richard Wezensky, Tim Mooney, Glenn Kubish, Eric Weisz, Doug CohenMiller, Chris Smith, Caleb Jenkinson, JP Kewley, Peanut Butter Jar Matt, Marco Lo, Rich Otterstrom, Drew the Welder, Anna, Andre Johnson, Richard G, Guthrie Straw, Kampcite, Aaron Green, Mac Nurse David, Jeremy Kitchen, David Belais, Tim Coleman, Harry Hugel, E.J. Finneran, Brad Hipwell, Thomas Skadow, Keith Hutchison, Ranger Tom, Joyce Wilson, Ryan Tam, Jason Aufdenberg, Todd Tillinger, David Moore, Todd Groesbeck, Chris Barron, Sean Baird, Simon Paice, Gregory Braithwaite, dudeluna, Emma Rooks, Philip M, Lillian Karabaic, Spartan Dale, Josh Myles, Dennis O'Brien, Sarah G, Adam D, Go Dig A Hole, Beth Hamon, Greg Murphy, Mayra M, Oso, Isaac M, David C, Byron Paterson, Kurstin Graham, Erinne G, Rachel Moline, Jimmy Diesel, Christopher Barnett, and Jonathan Lee.
Podcast: Play in new window | Download