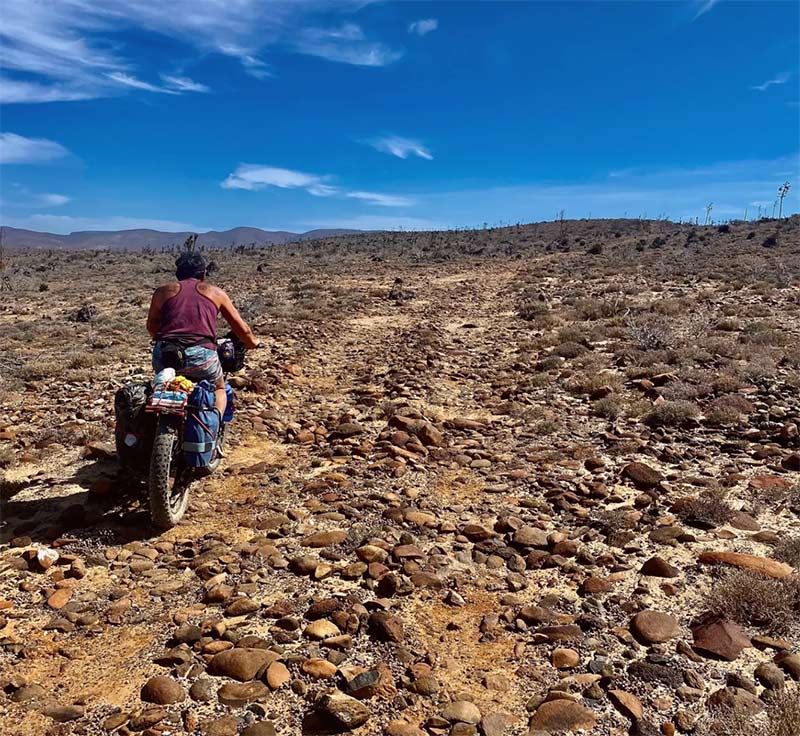 This week we catch up with the Bike for Good Baja Divide Ride Border Angels Fundraiser group, type 2 fun, all the way!
The Stuff We Talked About
Bikes for Good: https://bikes4good.org/
Baja Divide Blog: https://bikes4good.org/trip-blog
GoFundMe: https://www.gofundme.com/f/paula039s-campaign-for-border-angels
Photos week 1: https://www.funatakecyclecraft.com/baja-divide-in-pictures-week-1/
Photos week 2: https://www.funatakecyclecraft.com/baja-divide-in-pictures-week-2/
Headlines
Where's the Beef?
As electric vehicles become more popular, a growing number of detractors have come out of the woodwork to express their anti-electric car views. While most just simply turn to social media to voice their opinions, there are a few out there who have taken a more hands-on approach.
https://futurism.com/the-byte/vandals-are-stuffing-meat-into-electric-vehicle-charging-stations
New Columbia Gorge Express connection to Dog Mountain
New Weekend Transit Service to Dog Mountain
Portlanders, Gorge visitors, and Gorge residents can now catch public transportation to the popular Dog Mountain hiking trail near Bingen, Washington—and get their required permit in the process. Transit options are available from both Portland and Hood River on the Columbia Gorge Express. Riders transfer to the Dog Mountain Shuttle in Cascade Locks, Oregon.
https://www.ridecatbus.org/pressroom/news/public-transit-option-now-available-to-columbia-gorge-dog-mountain-trail-permit-included/
FinePrint
Produced at home thanks to:
music: Ryan J. Lane (intro & outro) & Hurtbird (headlines)
graphic design: Marcus Norman
web: http://thesprocketpodcast.com
email us: thesprocketpodcast@gmail.com
phone/SMS: 503-847-9774
Twitter & Instagram: @SprocketPodcast
Donate: Patreon (ongoing), Venmo (one time) or Square Cash (one-time)
Thanks to our sustaining donors for supporting our show costs:
Shadowfoot, Wayne Norman, Cameron Lien, Richard Wezensky, Tim Mooney, Glenn Kubish, Eric Weisz, Doug CohenMiller, Chris Smith, Caleb Jenkinson, JP Kewley, Peanut Butter Jar Matt, Marco Lo, Rich Otterstrom, Drew the Welder, Anna, Andre Johnson, Richard G, Guthrie Straw, Kampcite, Aaron Green, Mac Nurse David, Jeremy Kitchen, David Belais, Tim Coleman, Harry Hugel, E.J. Finneran, Brad Hipwell, Thomas Skadow, Keith Hutchison, Ranger Tom, Joyce Wilson, Ryan Tam, Jason Aufdenberg, Todd Tillinger, David Moore, Todd Groesbeck, Chris Barron, Sean Baird, Simon Paice, Gregory Braithwaite, dudeluna, Emma Rooks, Philip M, Lillian Karabaic, Spartan Dale, Josh Myles, Dennis O'Brien, Sarah G, Adam D, Go Dig A Hole, Beth Hamon, Greg Murphy, Mayra M, Oso, Isaac M, David C, Byron Paterson, Kurstin Graham, Erinne G, Rachel Moline, and Jimmy Diesel.
Podcast: Play in new window | Download