Alexis Gabriel lost a bike while riding the bus.  But don't tell anyone!  Anyways, she got it back so it's OK!  Right?!? Also, she tells us about helping to make Portland's open streets event Sunday Parkways happen.  Our friend Steph Routh also joins us to season the conversation with laughter.
Both Alexis & Steph are part of the team that make the Why Isn't Anyone Talking About This? Podcast
Thanks to our generous sponsor The Beer Mongers and our Patreon donors that keep us going!
Calendar
December 18: Puddlecycle, Grinch Singalong Ride
December 23: Silent Solstice Ride
December 25: Puddlecycle, Empty Streets Downtown Ride
February 27: Menagerie In Motion Kinetic Derby, Gainesville FL
Headlines
KBOO Bike Show talks to Standing Rock participants
From oreonlive.com Josh G. (and Everyone else): UPS debuts delivery by electric bike in Portland
From bikeportland.org via Josh G: PBOT moves forward with carfree 'Sullivan's Crossing' bridge over I-84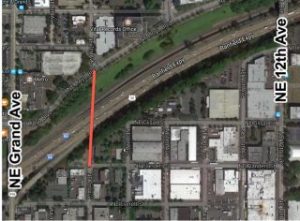 Mail
From Anikwenze: train travel love stories!
From Doug in WI: vegans, pelts, and icebrows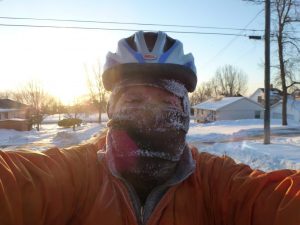 Chris R. on his video requests, and trailers in parades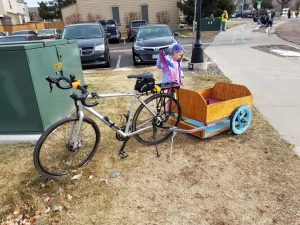 From Jim G.: thanks for the Mini Mini episode!
Fine Print
music: Ryan J. Lane (intro & outro) & Hurtbird (headlines)
graphic design: Marcus Norman
web: http://thesprocketpodcast.com
email us: thesprocketpodcast@gmail.com
phone/SMS: 503-847-9774
twitter: @SprocketPodcast
Thanks to our sustaining donors for supporting our show costs:
Logan Smith, JohnnyK, Shadowfoot, Kathrina Mellemgaard, Wayne Norman, Doug Robertson, Ethan Georgi, Justin Martin, Eric Iverson, Cameron Lien, Richard Wezensky,Tim Mooney, Orange & Purple, Glenn Kubish, Matt Kelly, Jim Goodin, Eric Weisz, Doug CohenMiller, Todd Parker, Chris Gonzalez, Dan Gebhart, Zoe Campagna, Dave Knows,Chris Smith, Christi Caister, Caleb Jenkinson, JP Kewley, Peanut Butter Jar Matt, Patrick Archain, Sebastien Poule, Marco Lo, Rich Otterstrom, Andrew in Colorado, Drew the Welder, Anna, Krista, Jon Wasserman, Andre Johnson, Josh Zisson, Richard G, Guthrie Straw, Branden Shelby, Kampcite, Aaron Green, Mac Nurse David, Kathryn Minchin, Nathan Poulton, Chris Rawson, Rory in Michigan, Michael Flournoy, Jeremy Kitchen, David Belais, Tim Coleman, Mr. T, Harry Hugel, Ed Whitman, E.J. Finneran, Paul Culbertson, subvrt
Podcast: Play in new window | Download