David Robinson helped a bunch of people enjoy a Saturday by making them ride in circles (i.e. The Ladd's 500) and also had a hell of a time riding his bike through the woods (the Venersborg 200).  Such adventures bear repeating for our benefit!
Also: Brock took a practice hike. Aaron drove through the original and better Broadway. They both went to a school bus rodeo!
And: Shadowfoot is in the studio with us from NZ!
Thanks to our generous sponsor The Beer Mongers and our Patreon donors that keep us going!
Calendar
May 19: 5-7pm at Clever Cycles, Hug Your Dog Tour
May 20: 6-7pm at Clever Cycles, Heinz Stucke: 50 Years Around the World by Bike
June 10: The Little Lebowski Urban Achiever Ride
June 11: The Last Bowie/Prince Ride
June 11: Grilled By Bike! Eric VM
June 15: The Pollen Ride!  Comisserate with fellow allergen-sufferers
June 18: The 3rd Annual Bike Mechanic Challenge!

Headlnes
Dan C. is on KPSU
From bikepackersmagazine.com via new listener Aqua: Introducing the Bikepack Backpack
From bikepacking.com BIKEPACKING HACKS
Mail
New Listener Aqua!
Tweet from Pedalshift: "Old Skool bike touring slogan from @brockmon & @sprocketpodcast appropriated by a flavored sugar water company"
From Sebastien Poole: Estrella Beer in the USA
Fine Print
music: Ryan J. Lane (intro & outro) & Hurtbird (headlines)
web: http://thesprocketpodcast.com
email us: thesprocketpodcast@gmail.com
phone/SMS: 503-847-9774
twitter: @SprocketPodcast
Thanks to our sustaining donors for supporting our show costs:
Logan Smith, JohnnyK, Shadowfoot, Kathrina Mellemgaard, Wayne Norman,Doug Robertson, Ethan Georgi, Justin Martin, Eric Iverson, Cameron Lien, Richard Wezensky, Tim Mooney, Orange & Purple, Glenn Kubish, Matt Kelly, Jim Goodin, Eric Weisz, Doug CohenMiller, Todd Parker, Scott McAllister Morgan, Chris Gonzalez, Dan Gebhart, Zoe Campagna, Andy Brunner, Dave Knows, Chris Smith, Christi Caister, Caleb Jenkinson, JP Kewley, Peanut Butter Jar Matt, Patrick Archain, Sebastien Poule, Marco Lo, Rich Otterstrom, Andrew Alderson, Drew the Welder, Anna, Krista, Jon Wasserman, Andre Johnson, Shelly & Troy, Kingof Division, Josh Zisson, Richard G, Guthrie Straw, Christopher Barnett, Branden Shelby, Kampcite, Aaron Green, Mac Nurse David, Kathryn Minchin, Nathan Poulton, Chris Rawson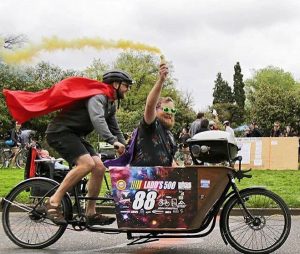 Podcast: Play in new window | Download