today in the studio: David Robinson, Ph.D. of OHSU's neuroscience graduate program!  Not sure how that relates to our show…  however, he has done some interesting things as he adventures in and out of the city.
also in studio are donor Todd the Truck Driver & new PDX resident Sydney!
Thanks to our beverage sponsor, The Beer Mongers, and, as always, thanks to our generous Patreon donors that keep us going!
Also: Aaron buys a new bike, and Brock goes on a wine tour during #soberseptember.
headlines
from the portland mercury's newcomer's guide to portland
Bicycle Death Traps
Getting Around
from bikede.org
New Study Confirms: "Share The Road" Is a Problem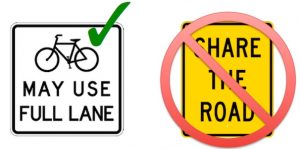 mail
we got voicemail! from Daniel D. of Bicycle San Antonio: bikes stolen off bus racks
from John W: shoes & stairs
recycle shoe programs, and Metro: They'll guide you on recycling almost anything
riding stairs on a bicycle, cyclocross version
from chris r. in CO: cheap data plans
-comments
from E256
Sebastien Poule: "Domestique"
PBJ Matt: most credit cards provide rental car coverage, and you can get a non-driver auto insurance policy
Johnny K: "Skull and Bones"
-tweets
from Rory in MI: did you guys see this?
Fine Print
music: Ryan J. Lane (intro & outro) & Hurtbird (headlines)
web: http://thesprocketpodcast.com
email us: thesprocketpodcast@gmail.com
phone/SMS: 503-847-9774
twitter: @SprocketPodcast
mail things to:
Brock Dittus/The Sprocket Podcast
℅ IPRC
1001 SE Division St
Portland OR 97202
Thanks to our sustaining donors for supporting our show costs:
Logan Smith, JohnnyK, Shadowfoot, Kathrina Mellemgaard, Wayne Norman, Doug Robertson, Ethan Georgi, Justin Martin, Eric Iverson, Cameron Lien, Richard Wezensky, Tim Mooney, Orange & Purple, Glenn Kubish, Matt Kelly, Jim Goodin, Eric Weisz, Doug CohenMiller, Todd Parker, Scott McAllister Morgan, Chris Gonzalez, Dan Gebhart, Zoe Campagna, John Blood, Alison Wiley, Andy Brunner,Dave Knows, Lars V., Chris Smith, Christi Caister, Caleb Jenkinson, JP Kewley, Peanut Butter Jar Matt, Patrick Archain, Gabriel Trainer, Sebastien Poule, Marco Lo, Rich Otterstrom, Andrew Alderson, Drew the Welder, Anna, Krista Skucas, Jon Wasserman, Andre Johnson, Shelly & Troy, Kingof Division, Josh Zisson, Richard G
Podcast: Play in new window | Download