Rob Sadowsky from the Bicycle Transportation Alliance drops by to chat about his experience at a bicycle touring ranch, shooting birds, the state of the city and its simpler transport population. Also, Brock goes to Pennsylvania.
Thanks to our beverage sponsor, The Beer Mongers, and, as always, thanks to our generous Patreon donors that keep us going!
Headlines
from bikeportland.org
Police investigating car in north Portland hit-and-run
from the Washington Post via Tim Mooney
America's once magical – now mundane – love affair with cars

from bikeportland.org
BikePortland is 10 years old. Let's have a party!
Mail
Ed: #newsnotbrews
Josh R: soda with lime!
Tim: "I try to not get political, but for some oddball reason bikes, pedestrians and trains are somehow partisan and I can never really figure out why."
Evan: costumes!
comments:
E254 – Tim: Old timey comments FTW.
E255 – JohnnyK: Labor day, shoes become birdhouses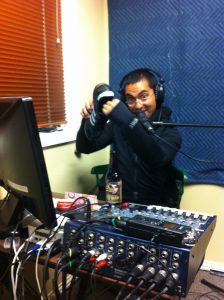 tweets:
Andre: GAP & C&O!
Gerald: Lents neighborhood association needs members!
facebook:
Mike likes interviews with homies, and the Cybernetic Ghost of Christmas Past from the Future
Fine Print
music: Ryan J. Lane (intro & outro) & Hurtbird (headlines)
web: http://thesprocketpodcast.com
email us: thesprocketpodcast@gmail.com
phone/SMS: 503-847-9774
twitter: @SprocketPodcast
mail things to:
Brock Dittus/The Sprocket Podcast
℅ IPRC
1001 SE Division St
Portland OR 97202
Thanks to our sustaining donors for supporting our show costs:
Logan Smith, JohnnyK, Shadowfoot, Kathrina Mellemgaard, Wayne Norman, Doug Robertson, Ethan Georgi, Justin Martin, Eric Iverson, Cameron Lien, Richard Wezensky, Tim Mooney, Orange & Purple, Glenn Kubish, Matt Kelly, Jim Goodin, Eric Weisz, Doug CohenMiller, Todd Parker, Scott McAllister Morgan, Chris Gonzalez, Dan Gebhart, Zoe Campagna, John Blood, Alison Wiley, Andy Brunner,Dave Knows, Lars V., Chris Smith, Christi Caister, Caleb Jenkinson, JP Kewley, Peanut Butter Jar Matt, Patrick Archain, Gabriel Trainer, Sebastien Poule, Marco Lo, Rich Otterstrom, Andrew Alderson, Drew the Welder, Anna, Krista Skucas, Jon Wasserman, Andre Johnson, Shelly & Troy, Kingof Division, Josh Zisson, Richard G

Podcast: Play in new window | Download