Aaron Delani is a recent Portland inductee, taking the admonition of "welcome to Portland, now go ride your damn bike" very seriously.  As a webmaster, he codes in coffee shops, and then looks for places to explore and people to ride with.  We discuss his downsizing process as he moved here, a misjudgment of #coffeeoutside, and secret commuter racing, among many other things.  He's at aarondelani.com
Also: Donate at Patreon if you're able to help keep us going!
Mail
Many thanks to new donor Christi!  And all of our previous ones.
Matt sends in the saga of a motorcycle cop & a man on a beach cruiser.
Logan mentions CEO of Japan Airlines who took a pay cut and rides the bus to empathize with workers who were forced to retire early.  Reminded us of José Mujica, Uruguayan president who lives small and picks up hitchhikers.
A friend reminds Brock of Tom Allen's beer can stove.
This week's shift list: Halley Weaver explains bike-resistance from potential employers:
illegal = "do you have a car" unless the job specifically requires driving.
legal: "Are you able to get to all four counties for your job?" "Do you have reliable transportation?"
If they ask about reliable transportation; you say yes. If they ask for elaborate then you can say something like, "I prefer to travel by bike but have a Plan B in adverse weather conditions."
Josh G: Which president was a big-time cyclotourist?  Woodrow Wilson! AlsoPresidents' Day used to be Bicycle Day!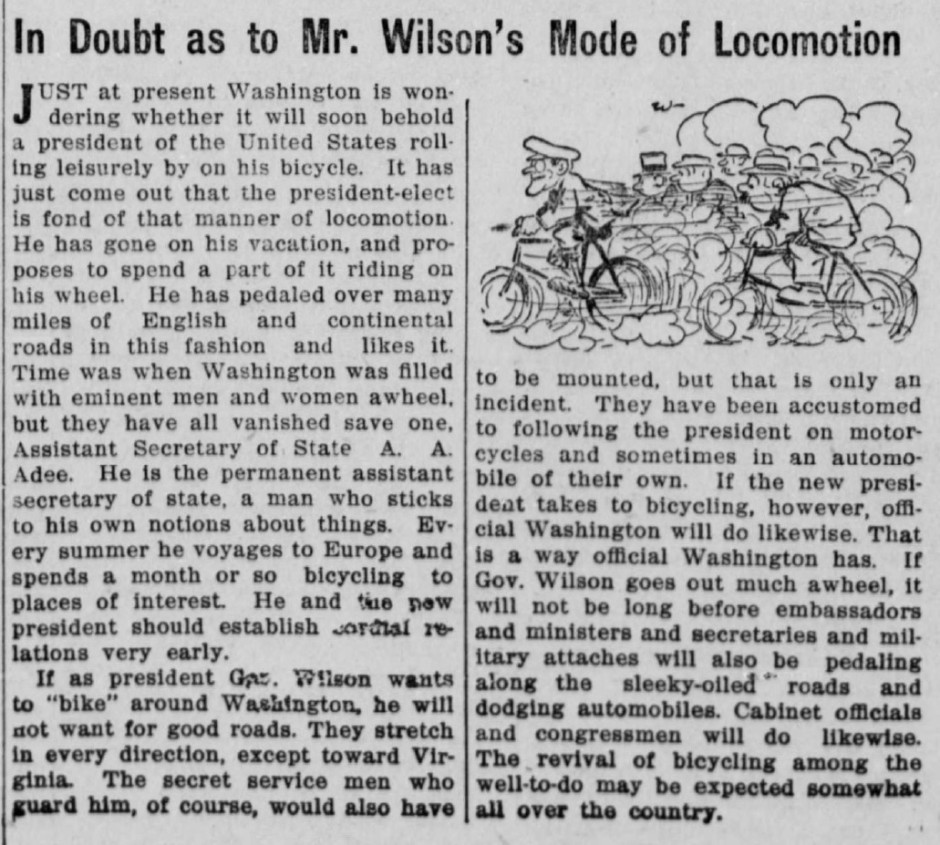 Daniel drops the gauntlet to Alaska with Fraser Cunningham's -10º Cincinnati commute.  He also mentions the YMCA San Antonio, TX Siclovia, March 29th 10am to 4pm.
Anna shares a question from Oregon's drivers' license test.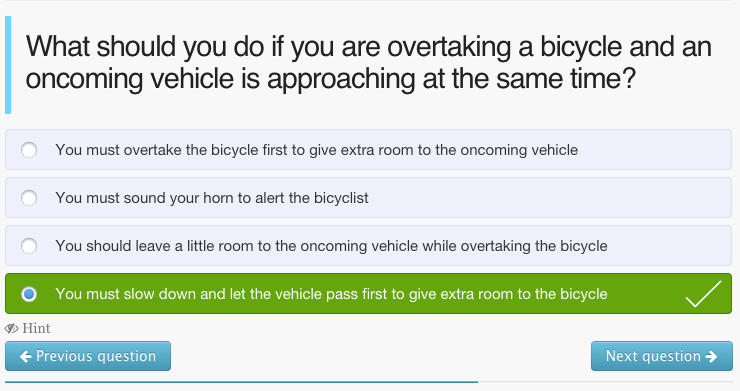 Eric Iverson (& Paul from yesterday) mention quiet zones for rail crossings: there's gonna be a lot fewer trains on the show.
JohnnyK is our Google king, and found us foot warming solutions.
Eric recommends a wheelbuilding library of knowledge from Mike Tech Info & Sheldon Brown.
Dave asks about the safety of listening devices while riding on the roads.

Fine Print
email us: thesprocketpodcast@gmail.com
twitter: @SprocketPodcast
phone in or SMS: 503-847-9774
web: http://thesprocketpodcast.com
music: Ryan J. Lane (intro & outro) & Hurtbird (headlines)
Thanks to our sustaining donors for supporting our show costs:
Logan Smith, JohnnyK, Shadowfoot, Kathrina Mellemgaard, Wayne Norman, Doug Robertson, Ethan Georgi, Justin Martin, Eric Iverson, Cameron Lien, Richard Wezensky, Tim Mooney, Orange & Purple, Glenn Kubish, Matt Kelly, Jim Goodin, Eric Weisz, Doug CohenMiller, Todd Parker, Scott McAllister Morgan, Chris Gonzalez, Dan Gebhart, Zoe Campagna, John Blood, Alison Wiley, Andy Brunner, Dave Knows, Lars V., Chris Smith, Christi Caister, Caleb Jenkinson, JP Kewley, Matt B.

Podcast: Play in new window | Download