Transit Sleuth is on the case; he's been following sustainable transit modes and reporting on them for some time here in Portland OR! We chat about the state of transportation in our town, along with Adron's youth near trains and his eventual disenchantment with sweating in traffic.  Read the latest updates at transitsleuth.com
Also: TriMet's annual report is available, Inspired to Ride film is coming soon (4/18 in Portland), Brock dug some dirt out of Will Vanlue's yard and is sore, and Aaron ran into Jeff on the street.
Donate at Patreon if you're able to help keep us going!
Headlines
Human Transit: How do I find a hotel near good transit?
and How do I find a hotel near good transit? Not (yet) via google!
BBC News via Logan: Ford Motor Co. experiments with e-bikes
bikeportland.org: Half of Portland car2go vehicles now have rear bike racks
Mail
Many thanks to new donors JP Q-lee, Matt B, Patrick, & Gabriel!  And all of our previous ones.
Tim Mooney sent us news on the possibility of c&o trail camping fees – it's still gonna be free!  Also, he's pro-pug.
Josh G sends us a non-bikey writer's review of biking in Vancouver WA.
Tomas Q. is working with Ride With GPS on their Ambassador Program.
Nurse David explains how to clean a peanut butter jar.
Dan in Bemidji:  Fatbikes race in MN! Also Aaron mentions a Cyclofemme event.
Richard finds an article about Hub Powderworks from Gizmodo!
Anna sent in the TED talk about why buses represent democracy in action.
Glenn in YEG had #coffeeoutside!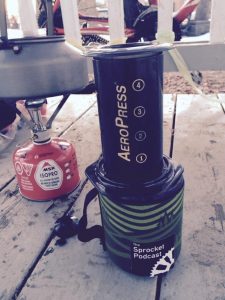 John from Goldendale has a very "Portland" moment that reminds him we're all human beings.
Fine Print
email us: thesprocketpodcast@gmail.com
twitter: @SprocketPodcast
phone in or SMS: 503-847-9774
web: http://thesprocketpodcast.com
music: Ryan J. Lane (intro & outro) & Hurtbird (headlines)
Thanks to our sustaining donors for supporting our show costs:
Logan Smith, JohnnyK, Shadowfoot, Kathrina Mellemgaard, Wayne Norman, Doug Robertson, Ethan Georgi, Justin Martin, Eric Iverson, Cameron Lien, Richard Wezensky, Tim Mooney, Orange & Purple, Glenn Kubish, Matt Kelly, Jim Goodin, Eric Weisz, Doug CohenMiller, Todd Parker, Scott McAllister Morgan, Chris Gonzalez, Dan Gebhart, Zoe Campagna, John Blood, Alison Wiley, Andy Brunner, Dave Knows, Lars V., Chris Smith, Christi Caister, Caleb Jenkinson, JP Kewley, Matt B., Patrick Archain, Gabriel Trainer

Podcast: Play in new window | Download