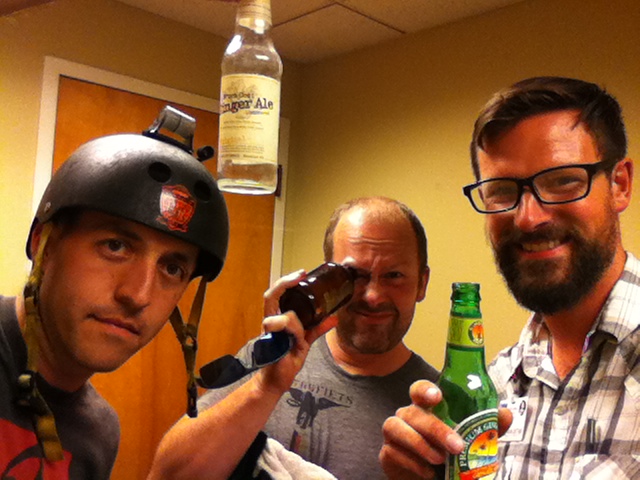 Phillip Ross makes cargo bikes!  Metrofiets brings the classic dutch box-bike concept into an American iteration.  We talk about his passion for bicycling innovation.
Phil mentions the atomic zombie's bicycle builder's bonanza!
Also: Brock's bike breaks, a combine demolition derby, and Cory's summer.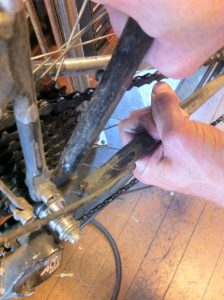 Headlines
dcist.org: Courtland Milloy goes on a bike ride, rethinks bicycling. (from Pedalshift)
Aftermass!
7 PM on Sept 12 at the Clinton Street Theatre with more Q&A afterwards.
also upcoming screenings in Roanoke, VA, Seattle, WA, and Pittsburgh, PA! More info at: http://microcosmpublishing.com/aftermass
Mail
Eric swingbikes to vista house!
Betsy sends us this:
Watch the Portland bike network grow from 1950 until today
Last week's mystery donor was Kevin!  Thanks, dude.
The mystery burp by text message came from Dan in MN! He also texts about similarities between road guard & "corking."
Jim from St. Petersburg Russia enjoys a bit of Oregon home while listening to Lenny Anderson's stories.
JohnnyK sends in a wikipedia article on post-vacation blues and tells Brock to buck up. (LOL)
Roger shares suggested reading:  Kunstler's "Geography of Nowhere".    You've been "there."
David from PDX clears up the "eat meat for healing" thing.
Doug feels a little guilty about receiving the postcard Adele bought for someone else, and did in fact hike the entire Appalachian Trail.
Fine Print
email us: thesprocketpodcast@gmail.com
twitter: @SprocketPodcast
phone in or SMS: 503-847-9774
web: http://thesprocketpodcast.com
music: Ryan J. Lane (intro & outro) & Hurtbird (headlines)
Thanks to our sustaining donors for supporting our show costs:
Logan Smith, Shadowfoot, Kathrina Mellemgaard, Roger Grigsby, Wayne Norman, Doug Robertson, Ethan Georgi, Justin Martin, Eric Iverson, Cameron Lien

Podcast: Play in new window | Download