Maria Schur's second time on the show was a little difficult to get recorded. Scheduling conflicts abounded! Still, I felt it important, nay necessary, to get her story out for all of you to hear. In the end, I took a ride to her place with iPod in hand and sat down with her for some morning coffee and conversation.
Pictures!! I keep forgetting to take pictures. These next few shows may be semi-photoless. For what it's worth, I did get a shot of the steed she rode through the Outback.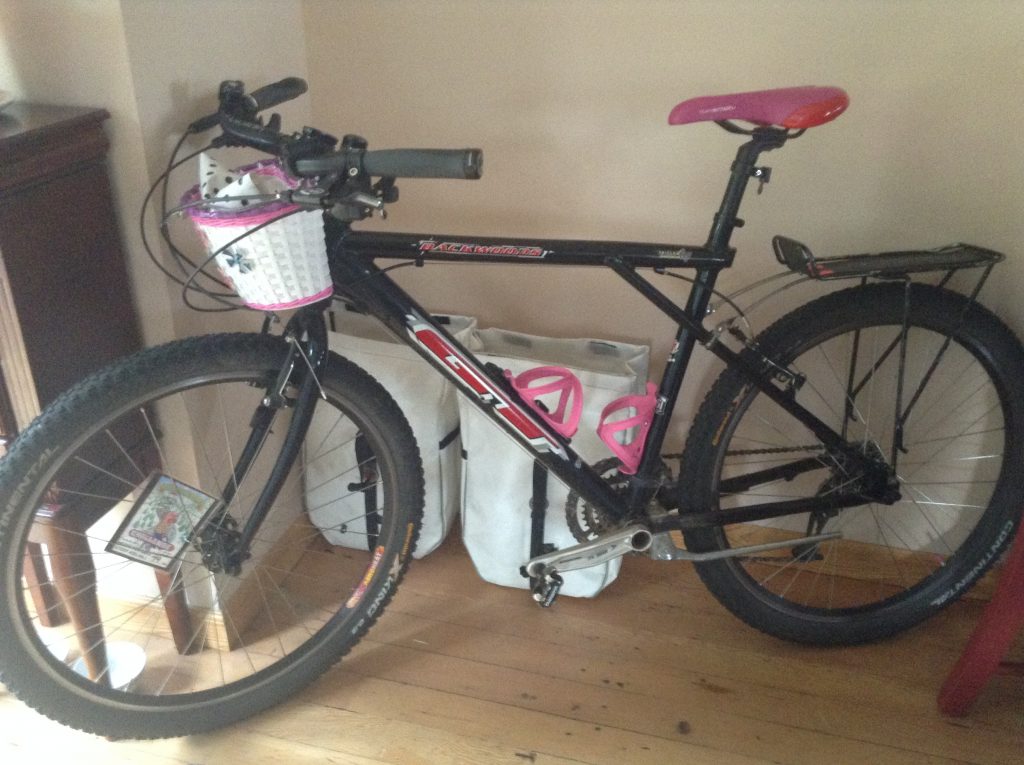 I dub this episode an "aaron light" episode. No mail or headlines this week, but I did insert Brock and Adele's week 1 and 2 dispatches from the road.
as always:
find us on the Internet at thesprocketpodcast.com
send feedback about the program and suggestions for topics or guests –
write us via email, the address is thesprocketpodcast@gmail.com
call and leave us a message or text to 503.847.9774
connect with us on Twitter @SprocketPodcast
thanks to Ryan J Lane for providing our theme music
thanks to Hurtbird for our headlines sounder
and thanks to our sustaining donors Logan Smith, Shadowfoot, Kathrina Mellemgaard, Roger Grigsby & Wayne Norman, Doug Robertson, Ethan Georgi,  Justin Martin and Terra Firma
Podcast: Play in new window | Download