"This is my first post." Aaron takes a shot at editing and engineering while Brock steps back before his and Adele's big sumer trip. We couldn't have asked for a better guest to have for this experience. Ellee Thalheimer joins us for the third time with stories of traveling through our neighbor state to the north. Listen up! Then go buy her new book Cycling Sojourner: Washington.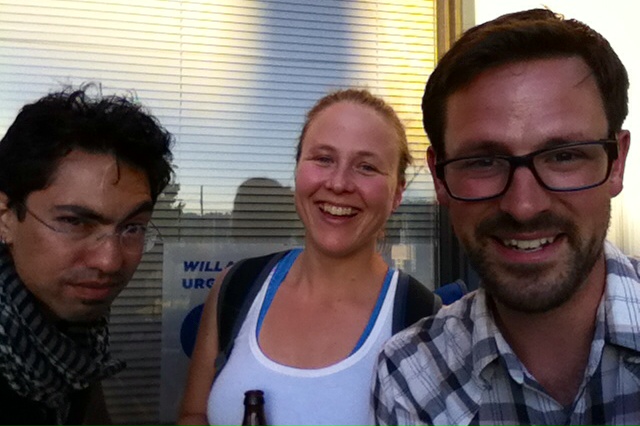 Also: It's Pedalpalooza!! Yes, we talk about the WNBR. Aaron went on some non-nude rides because he's got body-shame. Also stay tuned for an exciting conclusion to Aaron's Cedar Pointe anecdote. Or don't. Listen to Brock instead as he guests on our friend, Tim Mooney's, new podcast: The Pedalshift Project.
Mail: Brock's friend, Ben sends us a cool vid of a tree house with a bike elevator. Bike-evator?
Shelagh "YEG-babe" Kubish sends us a graphic that just about sums up our ethos.
Fine Print
email us: thesprocketpodcast@gmail.com
twitter: @SprocketPodcast
phone in or SMS: 503-847-9774
web: http://thesprocketpodcast.com
music: Ryan J. Lane (intro & outro) & Hurtbird (headlines)
Thanks to our sustaining donors for supporting our show costs:
Logan Smith, Shadowfoot, Kathrina Mellemgaard, Roger Grigsby, Wayne Norman, Doug Robertson, Ethan Georgi, & Justin Martin
Podcast: Play in new window | Download