It's a little cohost chat about life right before the big summer trip for Brock, and Aaron's trip to the magic kingdom.  We discuss an upgrade/sidegrade to the stove that caused us so much trouble last spring, then encourage listeners to write in for stickers and join Brock's summer postcard club.  Then Brock delves deep into Aaron's feelings about taking the reigns for the summer on the show, asks about what happens in Portland this summer.  We get off on a tangent about moon landing conspiracy theories, but then get back on the wagon with a short mention of Bikes In Space, Volume II!  Weariness and "the bonk" get a mention, along with Pedalpalooza stories, then Brock opines on the simplicity of the camping experience.  Then we wrap up the show with a discussion of climbing into trees to get away from it all.
Mail
Chris in Arcata has his own coffee club going!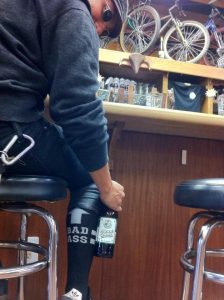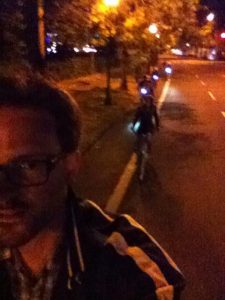 Thanks for listening!
Fine Print
email us: thesprocketpodcast@gmail.com
twitter: @SprocketPodcast
phone in or SMS: 503-847-9774
web: http://thesprocketpodcast.com
music: Ryan J. Lane (intro & outro) & Hurtbird (headlines)
Thanks to our sustaining donors for supporting our show costs:
Logan Smith, Shadowfoot, Kathrina Mellemgaard, Roger Grigsby, Wayne Norman, Doug Robertson, Ethan Georgi, & Justin Martin
Podcast: Play in new window | Download