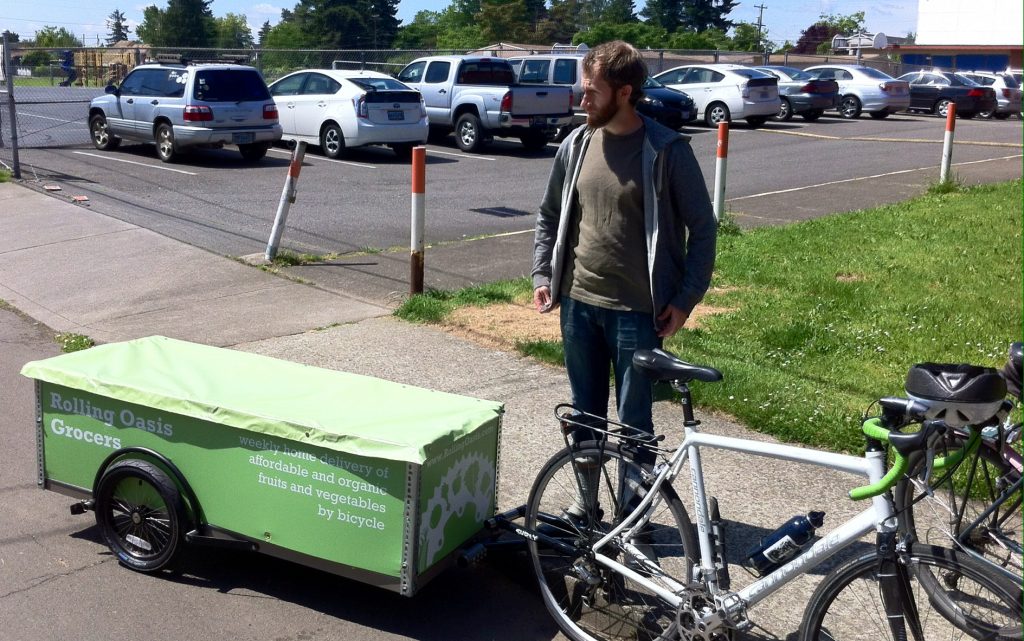 Brandon Rhodes, besides being one of the show's founding cohosts and an all-around good guy, is the proprietor of the new sustainable (and replicable) local produce delivery service Rolling Oasis.  He had a vision for a business that would connect his neighbors to healthier food options while he aimed to connect with his neighbors, and thus a great idea was born.  We get the skinny from him on how his model works and what it's been like to launch the venture!  Steph Routh fills in as cohost in Aaron's absence.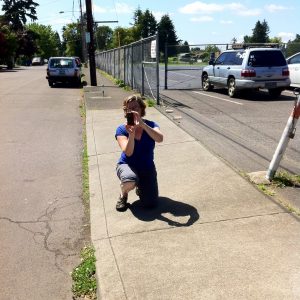 Also:
Brock & Adele's bike move
tickets now available for Aftermass
Kick Ass Oregon History's summer road trip
Pedalpalooza! it's June 5th – 28th this year.
Headlines
BikePortland: Something has gone wrong in Portland
c|net: the inventor of Palchohol explains how it works (via Logan)
Mail
Mark sends us links to AAA roadside support for cyclists, and some posters from the "golden age of bicycling."
Dan (whom we convinced to move to Portland…  kind of) weighs in on snippy attitudes between cyclists.
So, who would YOU like to see as guests for our big 202 epic live episode? We wanna hear your top fives!
Sebastian shares: "I've occaisionally heard the phrase "bandit camping" in your podcasts. This fellow artfully takes the practice to new heights."
Fine Print
email us: thesprocketpodcast@gmail.com
twitter: @SprocketPodcast
phone in or SMS: 503-847-9774
web: http://thesprocketpodcast.com
music: Ryan J. Lane (intro & outro) & Hurtbird (headlines)
Thanks to our sustaining donors for supporting our show costs:
Logan Smith, Shadowfoot, Kathrina Mellemgaard, Roger Grigsby, Wayne Norman, Doug Robertson, Ethan Georgi, & Justin Martin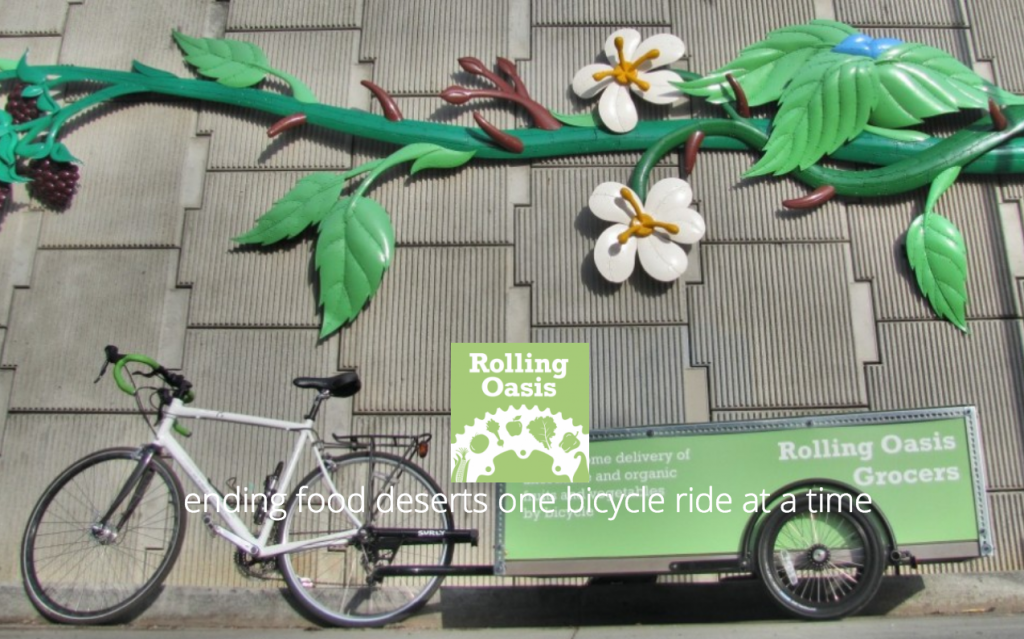 Podcast: Play in new window | Download