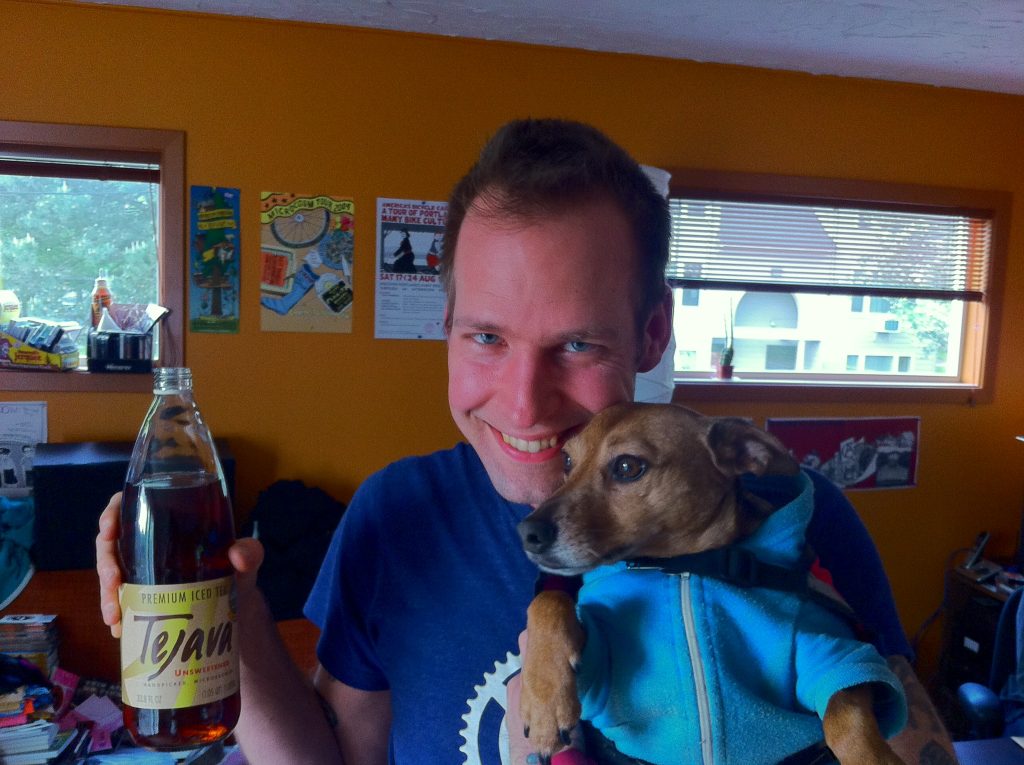 Brock dropped into Microcosm Publishing's offices to chat with Joe Biel, the filmmaker behind the new documentary Aftermass.  It surveys a history of the activism & advocacy behind Portland's bicycle culture, and explores the history of Portland's Critical Mass ride and what it can tell us about the city we live in today.
Joe's dog Ruby joined us for the interview, and we began with some discussion about Amtrak and passenger train travel before getting into the film!
If you live in Portland, the film premiers at the Clinton Street Theater on May 23, 2014 at 7pm for just $7.  If you don't live near Portland you might be able to catch the film with the Dinner & Bikes Tour 2014 down the eastern seaboard!
Fine Print
email us: thesprocketpodcast@gmail.com
twitter: @SprocketPodcast
phone in or SMS: 503-847-9774
web: http://thesprocketpodcast.com
music: Ryan J. Lane (intro & outro) & Hurtbird (headlines)
Thanks to our sustaining donors for supporting our show costs:
Logan Smith, Shadowfoot, Kathrina Mellemgaard, Roger Grigsby, Wayne Norman, Doug Robertson, Ethan Georgi, & Justin Martin
Podcast: Play in new window | Download