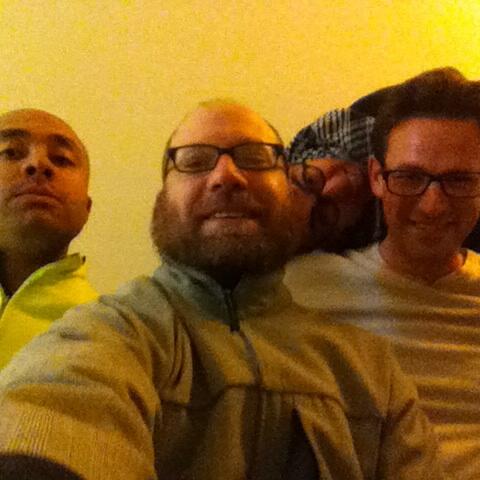 Mychal Tetteh is the CEO of the fantastic nonprofit Community Cycling Center in NE Portland, Oregon.  He chats with us about growing up on the slopes of Mt. Tabor and how it contributed to his perspective on life and bicycling.  We also chat about the New Columbia and his involvement with the Village Market, his history with the CCC, transit and first/last mile bike access, cultural barriers to bicycling and the nature of privilege & choice, and the CCC Holiday Bike Drive.
Rob Sadowsky is our recurring guest from the Bicycle Transportation Alliance with insights on advocacy and a quick wit.
Aaron & Brock discuss a tallbike/cargo bike swap with listener Drew as well as Aaron's need for lights and a new computer.
Headlines
BikePortland: bike lane citation in Ashland highlights controversial Oregon law
BikePortland: the Portland Mercury now delivered by cargo bike!
Yahoo Shine via Dan Flores: Young lady's bike is stolen, but replaced by a kind person
Mail
Tim from DC donates and recommends rain capes.
Jack from Apex, NC seconds the cotton balls with petroleum jelly as fire starter, as well as 35mm film canisters to hold them in; also magnesium!
Marcus shares a link to exciting statistics that show bicycles outselling cars in Europe!  Also he is "Always glad to hear of Aaron and your adventures around Portland."  Rob references the similar american statistic from BikePortland.
Aaron's coworker shares the video of the guy who stays in the bike lane no matter what.
Fine Print
email us: thesprocketpodcast@gmail.com
twitter: @SprocketPodcast
phone in or SMS: 503-847-9774
web: http://thesprocketpodcast.com
music: Ryan J. Lane (intro & outro) & Hurtbird (headlines)


Podcast: Play in new window | Download