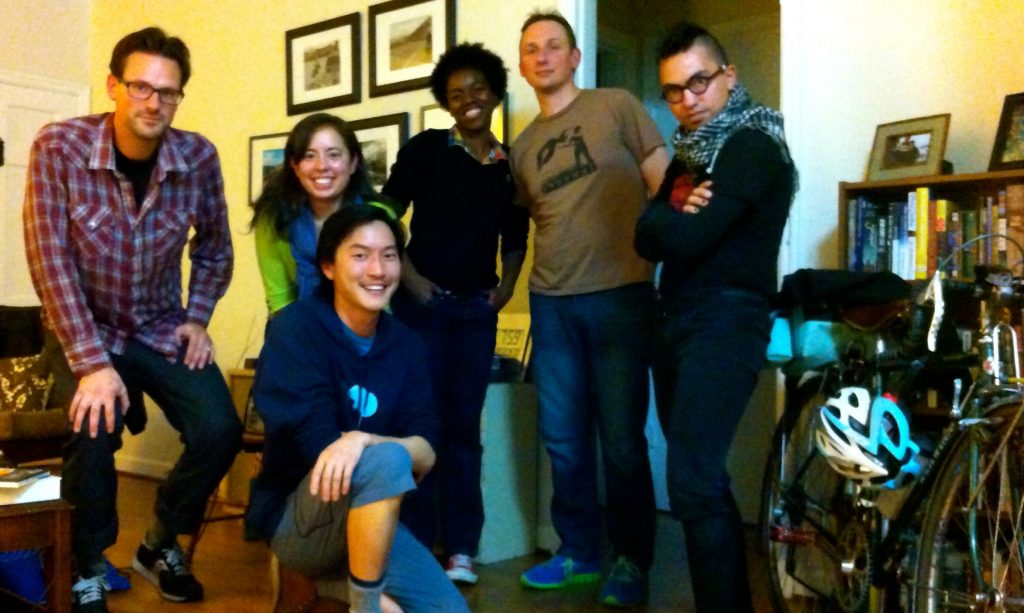 Christopher & Kelley of the Sunrise Coffee Club talk about early morning coffee-making rides, touring, and food, including eggnog!  Kelly brought cookies, too – and they were good.
Listeners Phoebe & Dave from Boston were also in the room and provided beverages!  Phoebe chips in on our discussion of hauling laptops by bike, and Dave adds to our consideration of plantains.
Cranksgiving Portland 2013 is an event happening at Velo Cult consisting of an alleycat race & a food drive for those in need!  We'll have a little interview with Laura Recker who is coordinating this event in next week's show.
Aaron & Brock discuss rides to restaurants around town, the anniversary of Montana's statehood, and mystery rides.  Also, we were unusually plagued with microphone & cable malfunctions this episode! Sorry, and we'll get on that to make it nicer in the future.
Headlines
Tom's Bike Trip: a review of a USB charger & some thoughts on electronics & travel
BikePortland: new bike-friendly micro-apartments – 200 square feet and no car parking
Mail
David from Thunder Island Brewing was pleasantly surprised to find our show, offers a pint next time we visit Cascade Locks, and can also help us find a better place to stay than next to the train tracks.
Timo notes to our Portland-area listeners who want to hear more from Mychal Tetteh that he will be the presenter at this month's Bicycle Brown Bag.  Thurs, Nov. 21, Noon to one pm at City Hall.
Dan Flores wrote "Aaron, wear a helmet!!!"
And a new iTunes review from scottmacs – thanks!
Fine Print
email us: thesprocketpodcast@gmail.com
twitter: @SprocketPodcast
phone in or SMS: 503-847-9774
web: http://thesprocketpodcast.com
music: Ryan J. Lane (intro & outro) & Hurtbird (headlines)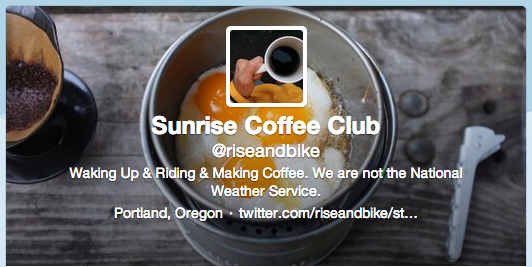 Podcast: Play in new window | Download