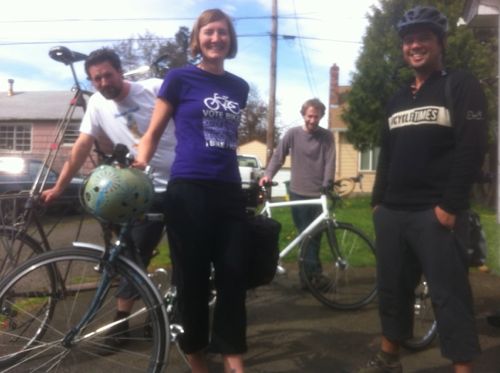 Whenever the folks from the Path Less Pedaled drop in for a show taping, we know we're going to have a good time.  Fortunately for the listener, we managed to stay just barely on this side of coherent while stifling our uproarious laughter.  We have a great discussion about Russ & Laura's trip to New Zealand, bicycle and touring advocacy, and their plans from here as high-profile bicycling Portlanders.
Don't forget to gird your loins for the first Portland Zombie Ride, a Pedalpalooza event beginning at Velo Cult on Sunday, June 17 2012 at 10:30am!  The zombie apocalypse will not be motorized…
Tour de Clack is coming, led by our friend and former guest Matt Picio!  Tour de Clack is an inaugural bike ride in rural Clackamas County on July 7 2012.  It's free, and to draw attention to water quality projects done by the ride's sponsor, the Clackamas River Basin Council (CRBC).
Bike Safe Portland wallet-sized accident reports are available now in Portland bicycle shops near you!  Thanks to Josh Zisson from Bike Safe Boston and the Bike Safe Nation project.
Fine Print
email us: thesprocketpodcast@gmail.com
twitter: @SprocketPodcast
phone in or SMS: 503-847-9774
web: http://thesprocketpodcast.com
music: Ryan J. Lane (intro & outro) & Hurtbird (headlines)

and finally, the shirt of which much was made: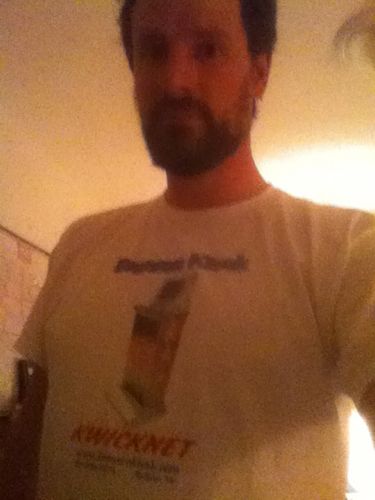 and Brandon Rhodes as a zombie: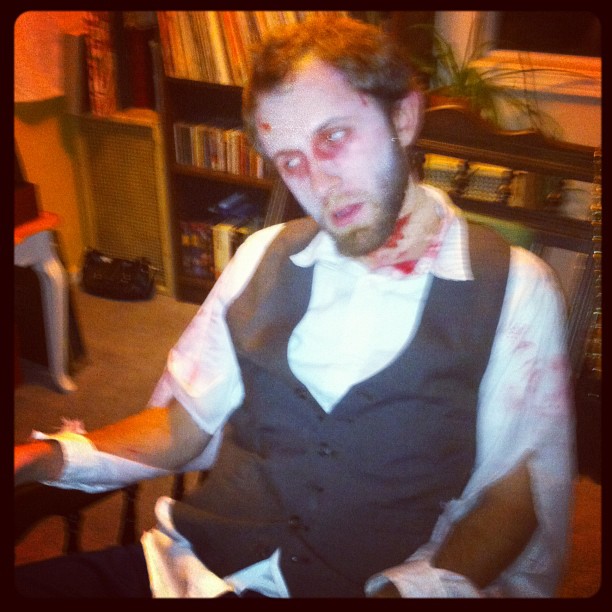 Podcast: Play in new window | Download