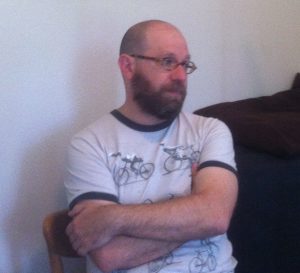 Rob Sadowsky from the Bicycle Transportation Alliance discusses his time at the bicycle summit in Washington DC and the making of sausage, both legislative and actual, culinary sausage.
[warning: to listeners sensitive to descriptions of animal food processing, we talk about this a little]
Update: Rob shared links to his favorite silver-infused allergy medication and the San Francisco bicycle-based music festival.
We mention a blog post from Listener Blayne in BC about the paleo diet.
Bike Safe Portland wallet-sized accident reports are available now in Portland bicycle shops near you!  Thanks to Josh Zisson from Bike Safe Boston and the Bike Safe Nation project.
Fine Print
email us: thesprocketpodcast@gmail.com
twitter: @SprocketPodcast
phone in or SMS: 503-847-9774
web: http://thesprocketpodcast.com
music: Ryan J. Lane (intro & outro) & Hurtbird (headlines)

Podcast: Play in new window | Download