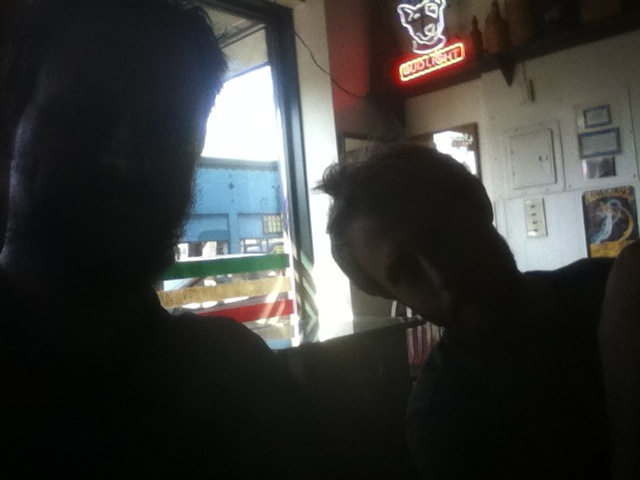 Brock & Brandon go through the emails to make sure everyone gets included before a summer hiatus of pre-recorded interviews.  We look forward to resuming our "live" talk show format after returning to the studio in September.  Hope everyone has many grand adventures in the meantime!
Don't forget to gird your loins for the first Portland Zombie Ride, a Pedalpalooza event beginning at Velo Cult on Sunday, June 17 2012 at 10:30am!  The zombie apocalypse will not be motorized…  Also, the TRANSPORTland Disaster Relief Trials will be happening at the same location that day!  We'll talk about that on Monday night with the crew that organized the event!
Tour de Clack is coming, led by our friend and former guest Matt Picio!  Tour de Clack is an inaugural bike ride in rural Clackamas County on July 7 2012.  It's free, and to draw attention to water quality projects done by the ride's sponsor, the Clackamas River Basin Council (CRBC).
Bike Safe Portland wallet-sized accident reports are available now in Portland bicycle shops near you!  Thanks to Josh Zisson from Bike Safe Boston and the Bike Safe Nation project.
Stuff we mentioned in this episode:
• David Byrne writes about NYC bicycling
• Willamette Week's Aaron Mesh rides TriMet for 3 days straight!
• Rance and Darren comment on the "Cycles of Life" graphic
• BikePortland exposes a bicycle touring con man
• Rigel asks if Brandon has floated Johnson Creek yet
• Tom & Ben Allen head into the lost coast of northern California
• Local bicycling mattress businessman leads cargo bikes in Starlight parade
• Rob Sadowsky shares his favorite allergy meds and a link to the SF bike music fest
• PLP hosts the George Romero flat challenge
• BikePortland: Propel fuel stations love bikes
• Brandon shares the Atlantic Cities' "Evolution of Bike Lanes"
• BikePortland covers the notorious Hwy 26/Sylvan intersection
• Bees swarm a bicycle basket
• JohnnyK comments on the Federal Transportation Bill
• Damian from NZ writes in
• Gus shares a DIY frame cargo contraption
• Tim shares a story of angry freds in France
• Logan shares Bicycle Quarterly's performance review of tires
• Dan from MN shares his hunting experiences 
Fine Print
email us: thesprocketpodcast@gmail.com
twitter: @SprocketPodcast
phone in or SMS: 503-847-9774
web: http://thesprocketpodcast.com
music: Ryan J. Lane (intro & outro) & Hurtbird (headlines)
Podcast: Play in new window | Download