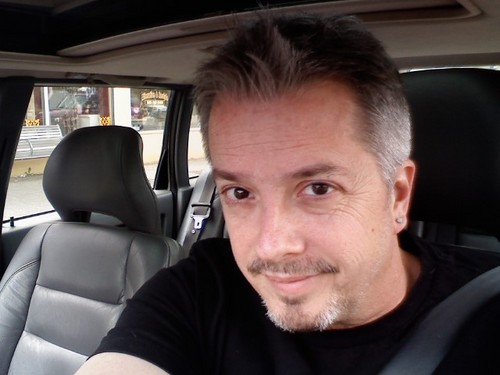 We speak with Dr. Jeff Guardalabene, better known to his Twitter followers as @doctor_jeff, about his observations on the Portland Metro area public transit scene and his cross-region daily commute.
We discuss: a brief history of dr. jeff riding TriMet, the acclaimed twitter feed, TriMet diaries writing: I Ride, totalling the car: what mobility will look like from here on out, LifeHacker features Dr. Jeff!
Headlines
BikePortland: Dave Weber logged 1,096 miles in September for the Bike Commute Challenge!
BikePortland: Jake Ryder's custom build tallbike sports a sidecar for photo equipment
BikePortland: local company builds heavy duty hunting/adventure trailers
Taking the Lane: Elly comments on how hitchhiking could save the economy via Freakonomics
The Atlantic Cities: to win riders, mass transit should get wired (-less)
Mailbag
Patrick from Davis CA donates (thank you!) and sponsors a month of drinking!
says of the show: "it's informative, fun & quirky. A bit like Monty Python with a purpose."
"I work at UCD & live in Winters about 17 miles away. I mostly ride the Yolobus 220 into work with my bike then pedal home."  Also recommendsPepperPedlers as a guest.
Sally from ILoveTheBus.com says of E44: "I love Street Books, it is such a great way to serve the community. We all love a good story, right?  Books bring people together and build community."
Peggy says of E47: "Great interview – told the fuller story of Zenger Farm, which is an AMAZING organization doing so much good work in the community!  Nice to see it getting more than the 3-minute soundbite typical news coverage."
As mentioned on the show: the progression of Brandon's Beards: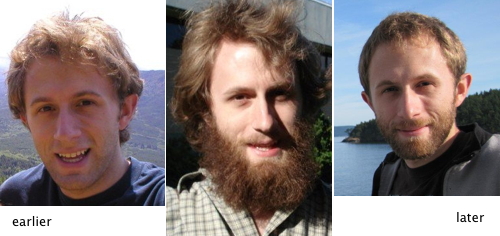 Fine Print
email us: thesprocketpodcast@gmail.com
twitter: @SprocketPodcast
phone in or SMS: 503-847-9774
web: http://thesprocketpodcast.com
music: Ryan J. Lane (intro & outro) & Hurtbird (headlines)

Podcast: Play in new window | Download