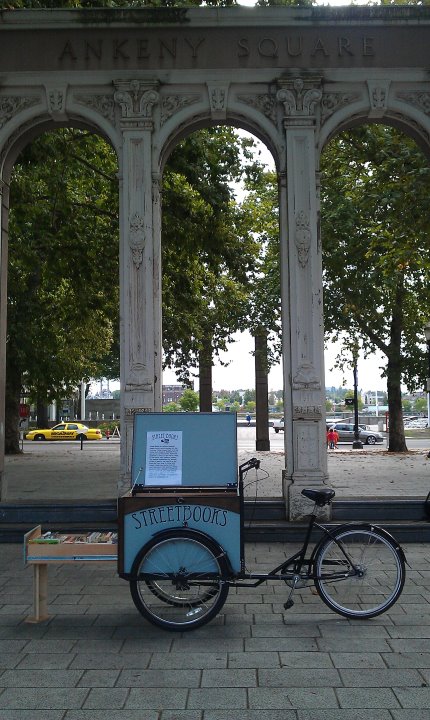 This week we speak with Laura Moulton, most recently recognized for her work in launching the Street Books project, a mobile library on a cargo trike that lends books to people living outside in downtown Portland, Oregon.  Aaron Flores from Team Sincerity fills in as co-host in Brandon's absence.
We discuss: inspiration, urban shelter, park blocks & Skidmore Fountain, MercyCorps, when and where, Haley Tricycles, forming culture around the library, library cards for patrons, language and blurring the lines between people, a false dichotomy between deep thought and homelessness,Second Glance Books, Sue Zalokar assists, connections with Street Roots, other projects, married to Benjamin Parzybok who authored "Couch", working on her own novel. Brock & Aaron also discuss handcarts, blues legend Billy Bob Thornton, long bicycle rides, and the last Hillstomp show ever.
Headlines
EcoVelo via Logan: apparently bicycling is good for both your body and your anger issues
Oregonian: Joseph Rose edits his helmet cam footage to demonstrate Oregon bike lane law
BikePortland: a Hood River, OR company designs a "rainfish" device to keep bicyclists dry Bicycling Magazine: is a cargo bike the coolest bike ever made? probably so.
Portlandize: Dave Feucht writes about a vacation to the beach by bus and proves it can be fun BePortland: mobile music festival happens on the Portland Streetcar
Mailbag
Adele calls in to share her bus story (audio) Gus shares an interesting blog post about a homebrew club in CA, disagrees w/ point #5:
your friends may not actually tell you what they really think about your beer.
Blayne in BC successfully completed the Yukon tour, and may start a food podcast.
Also liked the crater lake tour stories and can't imagine bicycling like that with the flu.
iTunes reviews – Carl and "Freedivers_33"
Fine Print
email us: thesprocketpodcast@gmail.com
twitter: @SprocketPodcast
phone in or SMS: 503-847-9774
web: http://thesprocketpodcast.com
music: Ryan J. Lane (intro & outro) & Hurtbird (headlines)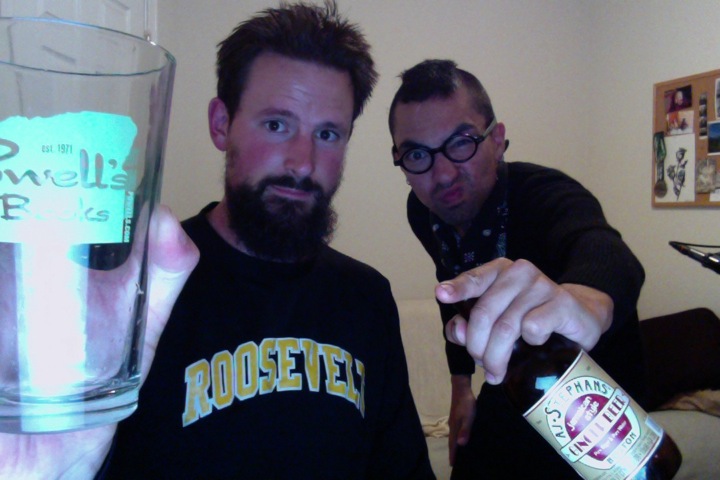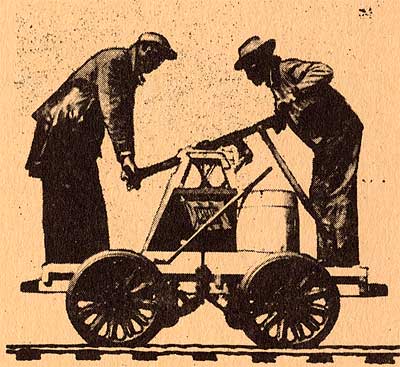 Podcast: Play in new window | Download