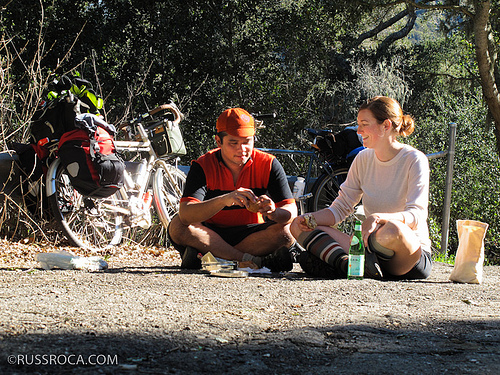 We are joined once again by Russ & Laura from PathLessPedaled.com to hear about their upcoming journey and its distinctive (and cute) hallmark: the Brompton folding bicycle!
We Discuss: double rainbows, thesprocketpodcast.com!, Ainsworth State Park, fanfares,Cycle Wild, Spirit of '77 indoor bike parking, new Hopworks Bike Bar, Portland's streets not exploding with bikes, midwest valor, raingear can be cheap and easy to get, bikes & transit (LA does it best!), Brock is a human transit wiki, PedalNation fashion show, it's episode 25!, Brompton folding bicycles and their mechanics, crazy hills on the Tillamook test run, trifold, TSA scanners and flying with your bicycle, full size bicycles are tough to put onto a train sometimes, California is awesome, Brompton cargo system, tote wheels, paring down the cargo, dongles, extension cable trumps solar panel, less is more, storing bikes under the tent flap, guys with big trucks, inspiring presentations, old school derailleurs, what's coming next, the cause finds you, fundraising for the journey
Headlines
BikePortland: Local businesses in Portland offer bike locks for loan to forgetful cyclists;
I Love The Bus: Secret Message left on seat to encourage its unspecified recipient;
BikePortland: What's the safest storage for your bike?  In a Spalding Building bank vault, of course!
Oregonian: Metro Discusses bicycle sharing program with Bigfish
Drinks
Russ chose the Dick's Brewing's Cream Stout, Laura drank Stone Brewing's Smoked Porter, Brandon ironically swigged Miller High Life and Brock enjoyed Black Butte Porteronce again.
Music
"Lonely Heart" from Portland band Mnemonic Sounds off of their 2010 album Muscle Memories, suggested by listener Evelyn! Find them at http://mnemonicsounds.com

Fine Print
email us: thesprocketpodcast@gmail.com
twitter: @SprocketPodcast
phone in or SMS: 503-847-9774
web: http://thesprocketpodcast.com
music: Ryan J. Lane (intro & outro) & Hurtbird (headlines)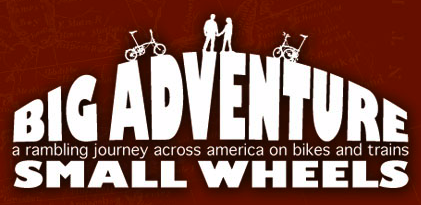 Podcast: Play in new window | Download