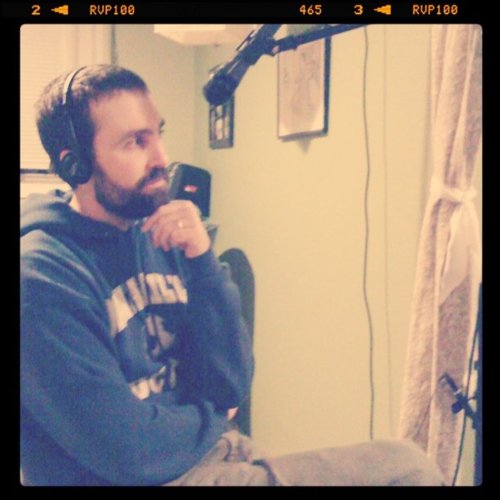 David Heddy, a good friend and all-around smart guy, speaks with us about his bicycle experiences and what to look for in a bicycle if you're just getting started as a commuter.
Ft. Collins listener alert: Portland band the New York Rifles will be in town 3/14 (today, as in publishing day!) with a show at Surfside 7!
We discuss: stolen bike tools, itunes review, re-introducing Heddy, brake adjustments,microwaves, trading bike work for New Belgium beer, Green Garbage Project: making your own butter, BikePortland: Women on Bikes, and a gravity bike at freeway speeds, as well as a big-ass cargo bike with an awesome trailer and electric assist, what do do when you are yelled at on the road, Tuscon Velo: family trades car for extracycle bike, growing up in Flint, reading BMX magazines in church, Stump Jumper, racy bicyclists, bike commuting from a farm, cross crusade, short term bike camping, Rivendell Bikes' S24O,Burley Trailers for pulling your kids along with you, dangers of being close to the ground,Xtracycles, S24O to Vernonia, getting kicked off light rail, Banks-Vernonia multi-use path, discomfort on bikes, "can I say ass?", Heddy recommends a road-style bike vs. a mountain bike, get a bike that is big enough for you, "a fistful of seatpost," Heddy was a bike mechanic, brake clearance, handlebars, ergonomic (like a keyboard?), paying for bike stuff, getting your butt broken in, commuting can be easier than it seems, "go out and hold some hands," Rivendell's tip sheet for happy cyclists
Drinks
Brandon's is the Ninkasi Otis oatmeal stout (7.2% ABV), Heddy consumes a New Belgium 1554, and Brock uninterestingly drinks a steaming cup of Echinacea tea.
Music
Portland-based baroque pop band Sunbeam shares their song "Bulldogs," available for free on their website!
Fine Print
email us: thesprocketpodcast@gmail.com
twitter: @SprocketPodcast
phone in or SMS: 503-847-9774
web: http://thesprocketpodcast.com
music: Ryan J. Lane (intro & outro) & Hurtbird (headlines)
Podcast: Play in new window | Download