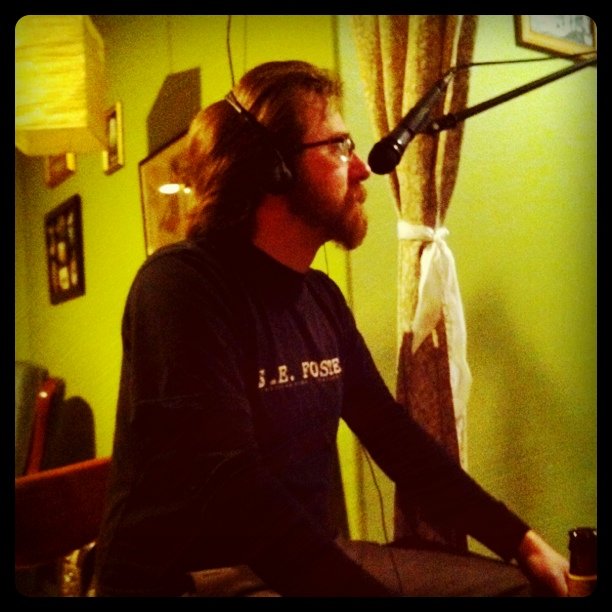 Seth Richardson of Meticon Bikes joins us for an engaging discussion on running a bike shop and local bike politics.
We discuss: big words, breaking cogs, Streetfilms: Moving Beyond the Automobile, Travelling Two: The Art of (Not) Planning a bike tour, BTA releases another video on bike lights, featuring Mark Allyn & a klingon, Brandon reminds us to drink, the Hamm's bear, Zach calls from Ft. Collins about the handbuilt bike show (where BikePortland, The Path Less Pedaled, and Bike Snob NYC also reported), tires, bamboo as an anarchist tool, moving to Portland, Volkswagen Bus in a snowstorm, bicycling in Memphis (that's a weird take on the Marc Cohn song), bike lanes in Memphis, starting a bike shop, Volkswagen maintenance, hundreds of groupon tuneups, down tube snap, the bicycle is not a simple machine, cycling is faster & simpler, Revolutions in Memphis, bicycles are human-shaped, balanced perspective on vehicle usage, practice fixing flats, utilitarian riding, bike capes, wool, wet feet are the worst, convenience & rain defense, impossibly loaded bikes,Chairman Mao with a Bird on him, Portland's "50s Bikeway Project," negativity vocalized, bike infrastructure is good for neighborhoods, bicyclists don't all know each other, we giggle unexplainably about Mayor Sam Adams, proposed routes and crosswalk kerfuffle,Lents Urban Renewal District, bisected by a freeway, streetcars in the future, those new to cycling shouldn't be afraid to try, "I navigate by weaving in the general direction I'm headed."  Plus, a BONUS: the explanation of Meticon Bikes & Brandon does Seinfeld, both after the credits!
Drinks
Brandon promotes Central Point, OR's Walkabout Brewery Worker's Pale Ale, while Brock & Seth try the Kona Brewing Co.'s Fire Rock Pale Ale.
Music
"Feels Like Rain" from Josh Schicker's 2005 album "Moonlighting."

Fine Print
email us: thesprocketpodcast@gmail.com
twitter: @SprocketPodcast
phone in or SMS: 503-847-9774
web: http://thesprocketpodcast.com
music: Ryan J. Lane (intro & outro) & Hurtbird (headlines)

Podcast: Play in new window | Download