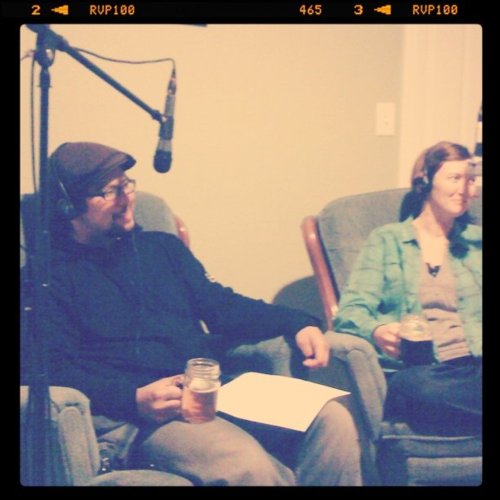 This week in a super-sized edition of The Sprocket we present our exciting interview with Russ Roca & Laura Crawford of The Path Less Pedaled (pathlesspedaled.com); see also The Epicurean Cyclist (Russ' bicycle blog), Russ Roca Photography, andTangerine Treehouse (Laura's metalcraft site).  We disuss:  moustache headbadges,hopworks beer, getting into full-time bicycle touring, taking it slow (no rush), working along the way, simplicity & technology, gear, cold winter in the southwest, middle of nowhere, passing the time, eating a ton, hospitality is awesome, public transit to Yosemite, bikes on trains, british cyclists in the past on youtube (cyclists' special), getting rid of stuff, "they will still be making plates," Surly Long Haul Trucker, flat pedals article & not clipping in, social connections home & abroad, tough times & bugs, dying by missle fire in new mexico, great campgrounds, iphone travel apps, extension cords, texas was a big surprise, advice: just do it!
Drinks
we all enjoyed Hopworks Urban Brewery's Organic Survival "Seven-Grain" Stout & theOrganic Hopworks IPA.
Music
"The Realists" by The Carrier Pigeons from their 2009 EP Unfinished Business.
Fine Print
email us: thesprocketpodcast@gmail.com
twitter: @SprocketPodcast
phone in or SMS: 503-847-9774
web: http://thesprocketpodcast.com
music: Ryan J. Lane (intro & outro) & Hurtbird (headlines)
Stories from BikePortland.org featured with permission from editor Jonathan Maus.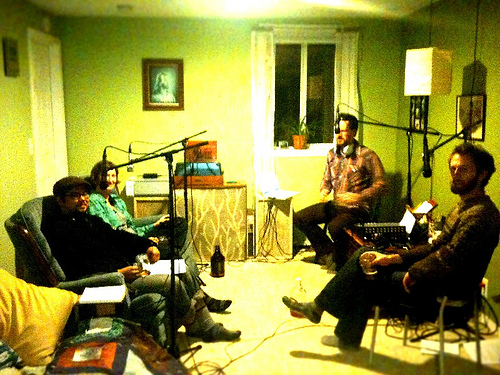 Podcast: Play in new window | Download