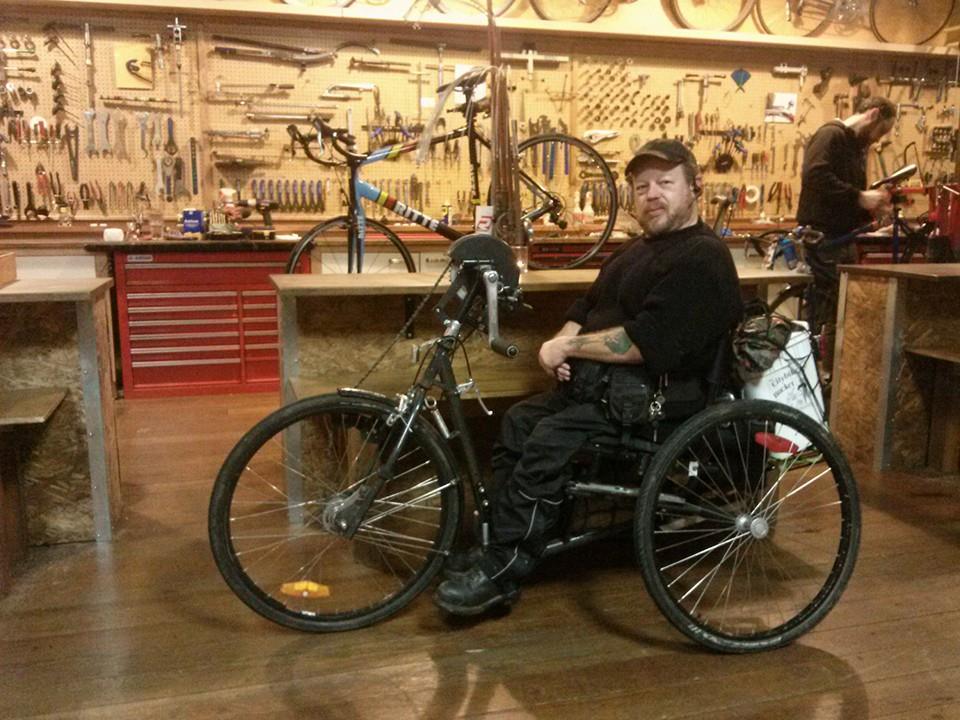 David Griffiths is a person on a bicycle using adaptive technology for mobility and transportation, and is playing to his strengths!  We discuss all the aspects of that statement in this bonus episode.  What is this town like for someone using specialized equipment?  And how do people react?
Find David's fundraiser for his trip to Columbia and the World Bike Forum here andchip in a few bucks if you can!
Read the extensive Friday Profile of David on BikePortland.  David also hosts a weekly meetup at Velo Cult on Tuesday evenings for anyone involved in adaptive cycling or interested in learning about it!
Fine Print
email us: thesprocketpodcast@gmail.com
twitter: @SprocketPodcast
phone in or SMS: 503-847-9774
web: http://thesprocketpodcast.com
music: Ryan J. Lane (intro & outro) & Hurtbird (headlines)
Thanks to our sustaining donors for supporting our show costs:
Logan Smith, JohnnyK, Shadowfoot, Kathrina Mellemgaard, Wayne Norman, Doug Robertson, Ethan Georgi, Justin Martin,Eric Iverson, Cameron Lien, Richard Wezensky,Tim Mooney,Orange & Purple, Glenn Kubish, Matt Kelly, Jim Goodin, Eric Weisz, Doug CohenMiller, Todd Parker, Scott McAllister Morgan, Chris Gonzalez, Dan Gebhart, Zoe Campagna, John Blood, Alison Wiley, Andy Brunner, Dave Knows
Podcast: Play in new window | Download