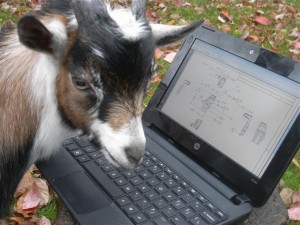 We welcome Adam Clement from Retroshift to talk about cyclocross, manufacturing and sales in a complex financial world, and his innovative new method of changing gears!
Bike Safe Portland wallet-sized accident reports are available now in Portland bicycle shops near you!  Thanks to Josh Zisson from Bike Safe Boston and the Bike Safe Nation project.
The Sprocket Podcast is now available on Stitcher smart radio!  If you use the service, you can add us to your programming roster.
Mailbag
Rory from Kalamazoo commutes to school 5 days a week now that it's warmer, and is curious about our suggestions for merino wool clothing companies.  Also suggests Bell's Brewery Oberon Ale!
Logan in PDX points us toward the Global Database on Bus Rapid Transit!
And Chris from Arcata CA gives a positive review of the Levi's 511 Commuter Jeans.  Brock also suggests the Swrve Cordura jeans if you want to support the little guy. 
Fine Print
email us: thesprocketpodcast@gmail.com
twitter: @SprocketPodcast
phone in or SMS: 503-847-9774
web: http://thesprocketpodcast.com
music: Ryan J. Lane (intro & outro) & Hurtbird (headlines)

Podcast: Play in new window | Download