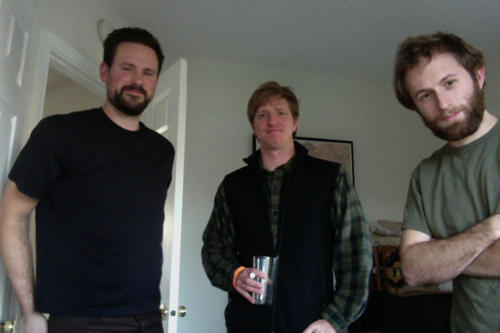 This week we talk with Franklin Jones, founder and visionary for Portland-based B-Line Sustainable Urban Delivery, the company that delivers cargo to businesses by electrically assisted tricycle.  We discuss the difference between a courier service and established route delivery, their delivery radius, Dave's Killer Bread, working for David Evans & Associates, B-Line's beginnings and the Boston-based company (MetroPed) that helped inspire it, contracting with the city's office suppliers, the re-opening of the Morrison Bridge, Cycles Maximus Trikes and the Stites Design Truck Trike, bridge problems, B Corporations as a new business movement, working with nonprofits like Sisters of the Road, etc.
Brock talks about getting his saddle stolen and his new security configuration, And Brandon briefly describes his insomnia while enjoying a candy cane.
Mailbag
Gus gave us the whole quote: ""Lies, damned lies and statistics" -Mark Twain
Filmed By Bike says: "Thanks for talking about Filmed by Bike Lounge at Bike Craft! Hope to see you there. Come hang out in The Lounge with us.  BTW – you should have Amos on more often. Your threesome was hilarious."
Carl sends a care package of links: picture of a bike for 10, and some great bike stickers at http://peacesupplies.org/; and in response to Brandon's turkey stuffing photo: "I am not even going to look at a grown man "stuffing" a turkey. Aren't there laws in Oregon about that kind of behavior? Isn't he married now? I am saying that now but perverted curiosity may get the best of me…."
JohnnyK comments: "You guys rock!  I think I am going to post something for every show now.  Something totally off subject and useless.  It's not like I am going to offend anyone since I am the only one that is posting on the website.  BTW is your mailbag a pannier, messenger, or backpack?"and also gives some posterior boil advice. Then he donates enough for two growlers, so I guess we have to read his comments 😀
The Belle Starrs send us their sexy, sexy new calendar as a Christmas gift along with a sweet note. If you're interested, you can get one here.
Headlines
Portland Transport: TriMet considers Bus Rapid Transit options
REI via listener Blayne: a great article about Merino Wool and how to choose yours
TriMet Diaries: what to do when a fare inspector boards your MAX train
BikePortland: Pedal Powered Talk Show begins production in Portland
BikePortland: historic and legendary "Bike Swarm" in solidarity with Occupy movement
Fine Print
email us: thesprocketpodcast@gmail.com
twitter: @SprocketPodcast
phone in or SMS: 503-847-9774
web: http://thesprocketpodcast.com
music: Ryan J. Lane (intro & outro) & Hurtbird (headlines)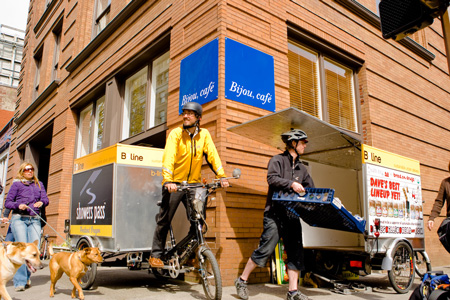 Podcast: Play in new window | Download