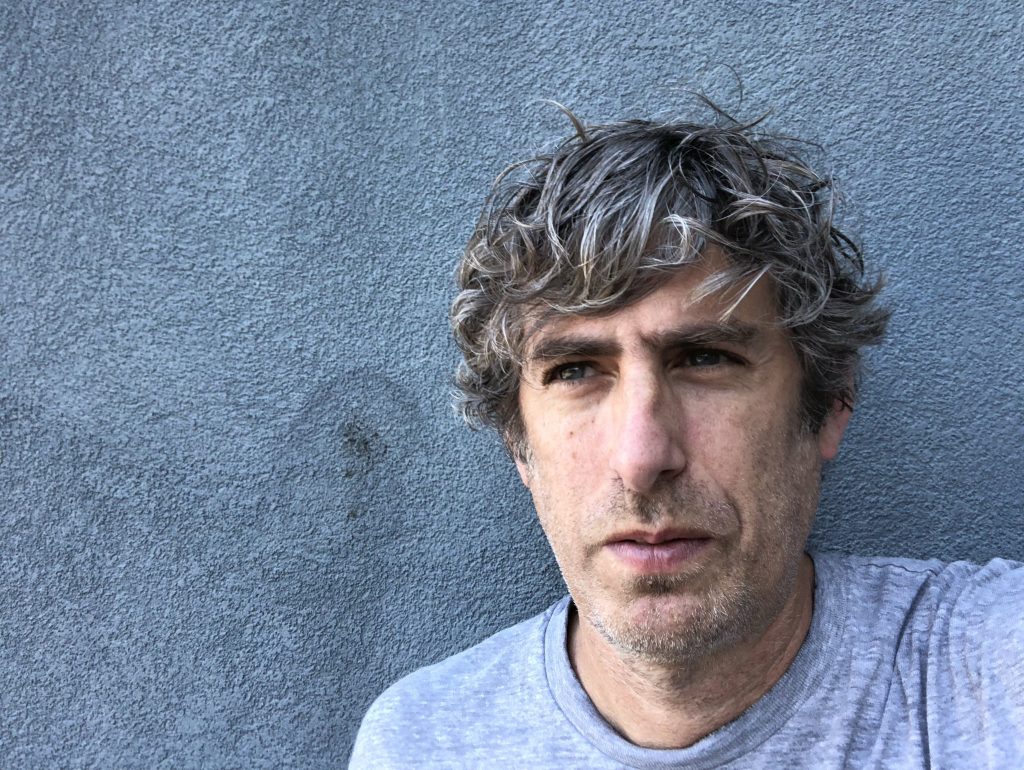 We take a moment to chat with Peter Flax,
Peter Flax is a journalist and lifelong cyclist. As the editor in chief of Bicycling magazine, he got to cover the Tour de France and ride more than 500 different bikes. He has ridden with Eddy Merckx, Greg Lemond, Miguel Indurain—and has maintained a complicated relationship with Lance Armstrong. He has ridden cross-country and raced bikes for year with great passion and little success. Six years ago, Flax moved to Los Angeles, where his bike life has become centered around transit riding, and that experience has shifted the focus of much of his writing to advocacy. If pressed to express his mission statement, Flax says that anyone riding a bike is doing it right.
HEADLINES
From bikepacking.com via our friend Josh G.
ADIDAS LAUNCHES NEW VELOSAMBA CYCLING SHOES
Adidas just unveiled a surprising new take on one of their classic sneaker models. The new Adidas Velosamba takes the iconic Samba design and makes it clipless compatible for style and comfort on and off the bike.
From Willamette Week
Blumenauer Wants Tax Credit for E-Bikes
Congressman Earl Blumenauer (D-Portland) has introduced a bill to give up to $1,500 in tax credits to anyone buying an electric bicycle.
The Electric Bicycle Incentive Kickstart for the Environment, or E-BIKE, Act would cover 30% of the cost of e-bikes with a sticker price up to $8,000.
Via Instagram:
Bikeliferex: He and his friends ride their bikes around Philly, on the streets
MAIL
From Dan Kaufman
Dan produced and released the song he played with us on an episode a few months ago… 
Ride On, Stride On debuted on March 5 exclusively on bandcamp. The song is meant to inspire perseverance during life's hardships and is a counterpoint to The Hurricane Song that they released last June.
From Dr. Something
Howdy pals! It's been a while since I released new tunes, but I'm excited to announce that my new EP is finished and will be dropping tomorrow (beloved Bandcamp Friday)! It's a 5 song dork pop / chamber pop EP I recorded in my bedroom this past month. Hope you like it!
EVENTS
Free bike education every 4th Wednesday with Courtney Williams at 6pm Eastern, NYC Bike Mayor, via Zoom – find out more on Instagram at @thebrownbikegirl
Fine Print
Produced at home thanks to:
music: Ryan J. Lane (intro & outro) & Hurtbird (headlines)
graphic design: Marcus Norman
web: http://thesprocketpodcast.com
email us: thesprocketpodcast@gmail.com
phone/SMS: 503-847-9774
Twitter & instagram: @SprocketPodcast
Donate: Patreon (ongoing), Venmo (one time) or Square Cash (one-time)
Thanks to our sustaining donors for supporting our show costs:
Shadowfoot, Wayne Norman, Eric Iverson, Cameron Lien,Richard Wezensky, Tim Mooney, Glenn Kubish, Matt Kelly, Eric Weisz, Doug CohenMiller, Todd Parker, Chris Smith, Caleb Jenkinson, JP Kewley, Peanut Butter Jar Matt, Marco Lo, Rich Otterstrom, Andrew in Colorado, Drew the Welder, Anna, Andre Johnson, Richard G, Guthrie Straw, Kampcite, Aaron Green, Mac Nurse David, Nathan Poulton, Rory in Michigan, Jeremy Kitchen, David Belais, Tim Coleman, Harry Hugel, E.J. Finneran, Brad Hipwell, Thomas Skadow, Keith Hutchison, Ranger Tom, Joyce Wilson, Ryan Tam, Jason Aufdenberg, Microcosm Publishing, David Moore, Todd Groesbeck, Chris Barron, Sean Baird, Simon, Gregory Braithwaite, Ryan Mauro, dudeluna, Matthew Rooks, Marshall, Lillian Karabaic, Paula Funatake, Spartan Dale, Bike Initiative Keweenaw, Sarah G, Adam D, Go Dig A Hole, Beth Hamon, Greg Murphy, Mayra M, Oso, Isaac M, David C, @Five.Oh.Three, Byron Paterson, Kurstin Graham, Erinne G, Rachel Moline, and Jimmy Diesel.
Podcast: Play in new window | Download