this episode is a rebroadcast of our friend Tom McTighe's first appearance on the show in 2014!
Hope you enjoy – next week we will bring you another seasonal classic.
Aaron & Guthrie return to the studio in the new year.
Tom McTighe plans and runs events for Puddlecycle, including the charity-minded Portland Cranksgiving coming again this fall.
Also: e200 live show! I swear this is the last we'll talk about it, but Aaron Parecki made a sweet video. Brock yells at brunch-going auto drivers, and Aaron hurts his back.
Headline
WKYT: Jessamine County, KY cyclist arrested
philly.com: Biking & bonding recent Bicycle Coalition report – more niche rides have popped up.
Mail
new Patreon donors Jim, Doug & Todd, thanks!
Tim Mooney adds a few details on shipping your bike by boat & Amtrak Express.
Milestone Rides: "I'm hoping to go zoobombing at least once in my life. Heard about it on@SprocketPodcast." buff.ly/1u0c8yc
James sent us a picture of his mailbox. (And his new bike project)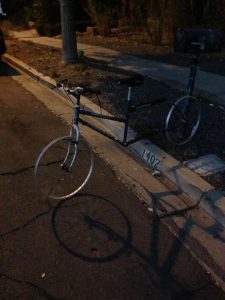 Todd the Truck Driver draws the distinction between hunters & farmers.
The Stickman: "this is called me taking the space back from automobiles :)"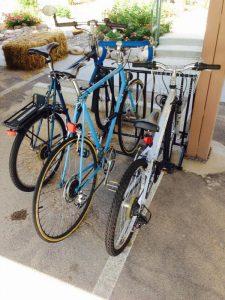 Dan in MN:
"Great show E200 I'm bicycle camping drinking a beer listening to E200. Again."
Fine Print
email us: thesprocketpodcast@gmail.com
twitter: @SprocketPodcast
phone in or SMS: 503-847-9774
web: http://thesprocketpodcast.com
music: Ryan J. Lane (intro & outro) & Hurtbird (headlines)
Thanks to our sustaining donors for supporting our show costs:
Logan Smith, Shadowfoot, Kathrina Mellemgaard, Roger Grigsby, Wayne Norman, Doug Robertson, Ethan Georgi, Justin Martin, Eric Iverson, Cameron Lien, Richard Wezensky, Tim Mooney, Orange & Purple, Glenn Kubish, Matt Kelly, Jim Goodin, Eric Weisz, Doug CohenMiller, Todd Parker

Podcast: Play in new window | Download