Our most significant podcast ever!  This content was originally published in October 2014, and it's so much fun we're bringing it back! Listen to the flirtation happening between Aaron & Anna when they were still passing notes in the podcasting studio. We'll be back in a week with another new studio show featuring Aaron & Guthrie.
Anna Olsen used to be a podcast listener from Oklahoma. Now, she's a guest!  I guess she'll never have to listen again.  We're glad to welcome her to Portland after an education at United Bicycle Institute where she learned to be a bicycle mechanic.  Her coworker Justin Miles joins us as well.
Also: Drew lends the rain cape! Brock gives it a first go; the Transportastic studio opener is on 10/25 6:30pm at IPRC! Aaron's still on drugs, and does a very frugal thing followed by a rather infrugal thing.
Mail
Chris in Chico sends a link to a creative Latvian demonstration of how much traffic cycling can reduce.
Chris is also a new monthly donor! So is Dan G.!
Kurt, whom Brock met in Copperfield on the OR/ID border, sends in pictures of his full suspension mountain bike.
JohnnyK is freaked out by clowns, maybe because of scooby doo's ghost clown episode.
Ethan G asks how to best tell meddling, uninvited advisors to your bicycling style to "piss off."
Fine Print
Produced at STREAM PDX thanks to Open Signal
music: Ryan J. Lane (intro & outro) & Hurtbird (headlines)
graphic design: Marcus Norman
web: http://thesprocketpodcast.com
email us: thesprocketpodcast@gmail.com
phone/SMS: 503-847-9774
Twitter & instagram: @SprocketPodcast
Donate: Patreon (ongoing) or Square Cash (one-time)
Thanks to our sustaining donors for supporting our show costs:
Logan Smith, Shadowfoot, Kathrina Mellemgaard, Wayne Norman, Ethan Georgi, Eric Iverson, Cameron Lien, Richard Wezensky, Tim Mooney, Glenn Kubish, Matt Kelly, Eric Weisz, Todd Parker, Dan Gebhart (who's a time traveler), Dave Knows, Chris Smith, Caleb Jenkinson, JP Kewley, Peanut Butter Jar Matt, Marco Lo, Rich Otterstrom, Andrew in Colorado, Drew the Welder, Anna, Andre Johnson, Richard G, Guthrie Straw, Kampcite, Aaron Green, Mac Nurse David, Nathan Poulton, Chris Rawson, Rory in Michigan, Michael Flournoy, Jeremy Kitchen, David Belais, Tim Coleman, Harry Hugel, E.J. Finneran, Brad Hipwell, Thomas Skadow, Keith Hutchison, Ranger Tom, Joyce Wilson, Ryan Tam, Derek Waggoner, Jason Aufdenberg, Microcosm Publishing, David Moore, Todd Groesbeck, Chris Barron, Sean Baird, Simon, Gregory Braithwaite, Ryan Mauro, Jimmy Diesel, dudeluna, Matthew Rooks, Marshall, Lillian Karabaic, Paula Funatake, Spartan Dale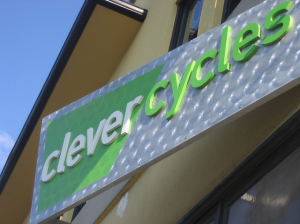 Podcast: Play in new window | Download